I realize that this reply is pathetically late, but I only just discovered this forum.
I know the engine you're referring to, as I am the builder. It was completed in early 1994, and Mr. Washburn was gracious enough to place it on the magazine cover.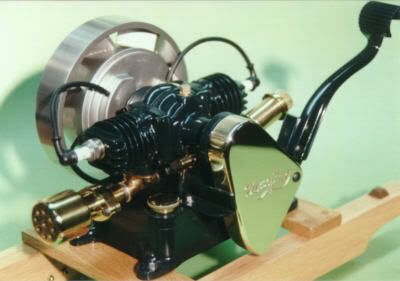 Norman's Miniatures was the business name for Norman Brocklesby's model engine enterprise. He produced a number of model engine kits, foremost among them the 2-cyl Maytag, and an FD/FH Briggs & Stratton. I have the Briggs kit, but have yet to start on it.
Unfortunately, I have not kept in contact with Norman for the past ten years, or so. He was well into retirement when we last corresponded, and I don't know if he's still around. The last time I saw him was at the '95 NAMES show, I believe. I remember him as a wonderful old guy, extremely helpful, and very prolific in the model engine hobby. He was so tickled when one of "his" engines showed up on the cover of a magazine!
Here's a picture of one of his Briggs engines (1/2 scale, 1-1/8" bore):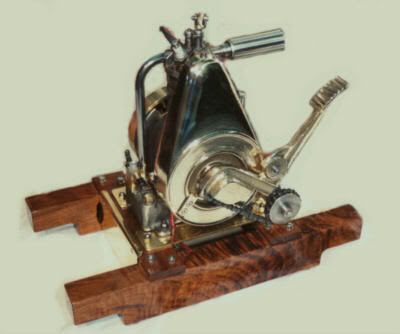 If anyone would like to try contacting him, here is the most recent info I have:
Norman Brocklesby
1127 1/2 North Sherman
Grand Island, NE 68803
(308) 382-5766