FLtenwheeler wrote:I would like to see a more detailed picture of the set up.
Here is a better shot of the fork rod, You can see the seam between the beam, which is shot peened, and the bearing block. Those two surfaces get hand lapped together for perfect 100% contact. In turn, you can see the parting line between the upper and lower bearing block which gets ground and lapped for perfect contact as well.
To add some scale, the overall length of this rod is 13" and weighs a bit over eight pounds with no bearings, as pictured.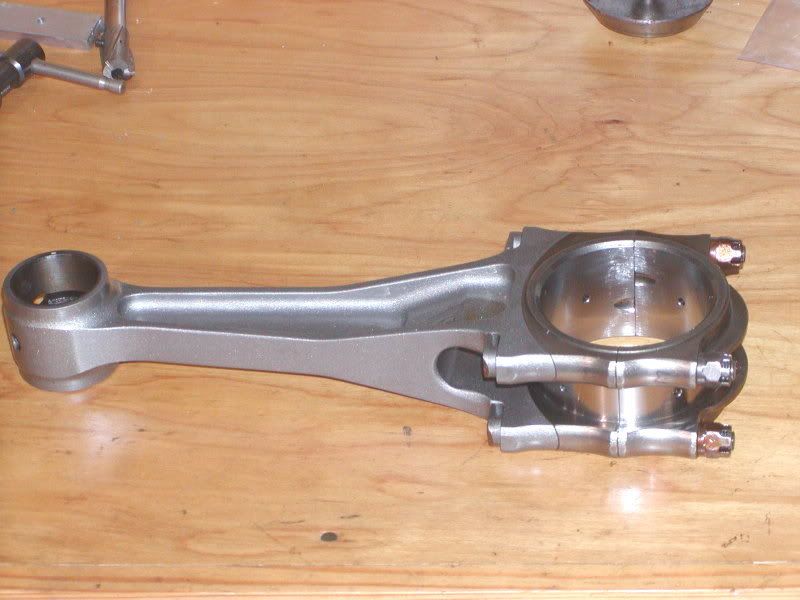 Here is the bearing block assembled and fixtured onto a ground mandrel, and the OD, on which the blade rod bearing rides, being ground.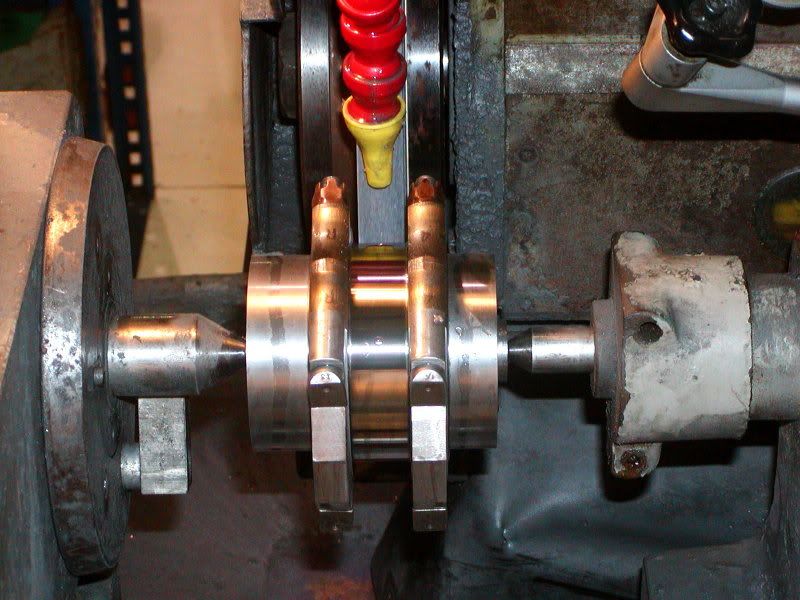 Before and after grinding. You can see the wear pattern in the "before".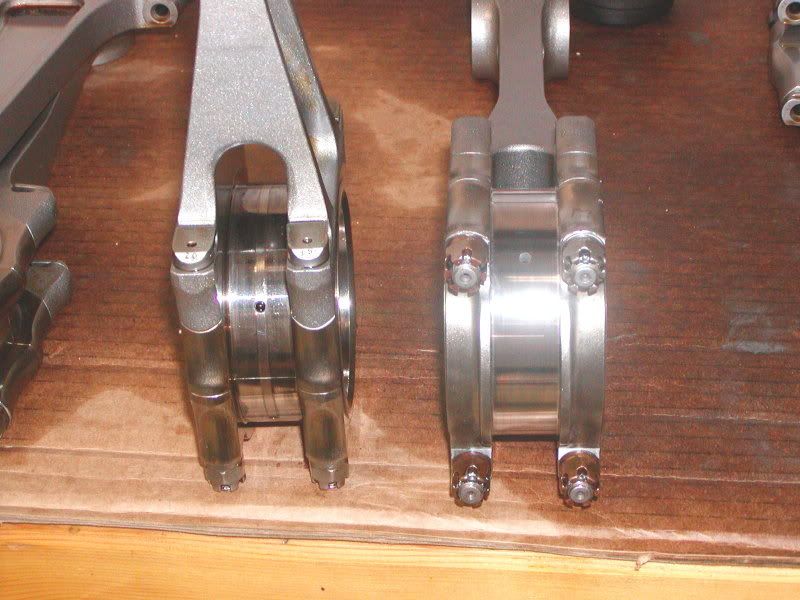 Here is the blade rod with the bearing installed and bored, faced, and radius chamfered to size. These are Rolls-Royce under size ID bearings and are a special lead, tin, bronze alloy. The standard size bearings are Silver. Many engines were scrapped after the war just to reclaim the Silver in the bearings. (Harolds ears stand up)
The main and fork rod bearings are Silver with a .001" flash plate of lead/indium. My Mother has a Silver RR logo pendant/necklace made from the Silver from the bearings of a Rolls engine.