Haven't posted in awhile on the Farm boy hit or miss engine . I will say one thing about Mr . Howell's drawings and designs . They are first class and if you make the part to print , it will fit . I would encourage any one to make one of his engines , a pleasure to work from his plans .
Cutting the tapers on the flywheels was intimidating to me , an awful lot of time in them and sure didn't want to screw up . Did several dry runs in my mind to get a proper procedure that I was comfortable with .The flywheel taper and the taper- loc bushings were done with the compound swung to the 6º setting indicated in the print . Had already had 2 stub shafts roughed out for the bushings , so all I had to do was dial in the centers of the flywheels . A little tricky getting the cast iron to cut properly , but purchased some C-2 carbide tooling and cut the taper on both of them . Put in the ER-40 collet chuck and mounted the stubs that were already turned to OD size and drilled and reamed to ID dims .
Cutting the taper with the lath running in reverse so the stubs would be cut in forward , that way I didn't have to disturb the compound and both pieces would be cut at the same setting. Don't know if this was proper , but worked great and produced an excellent fit .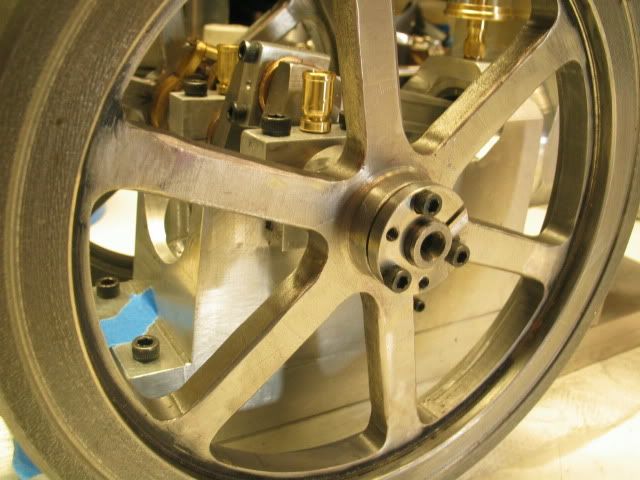 Cut them off of the stubs and all that had to be done was drill the 3 bolt holes and the 2 threaded puller holes and split them . In the past I had used taper-locs on a lot of machinery at the mine , but nothing as small as these !
The drip oiler for the cylinder and wrist pin .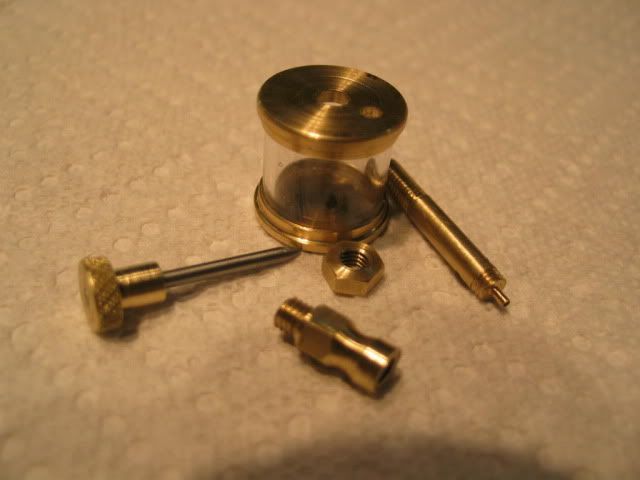 That's a .040" hole in the metering rod . Nothing that small in the 1-60 drill index but had some oxy-acet tip cleaning drills and found one that would work .
Head assem. and mixing fuel valve .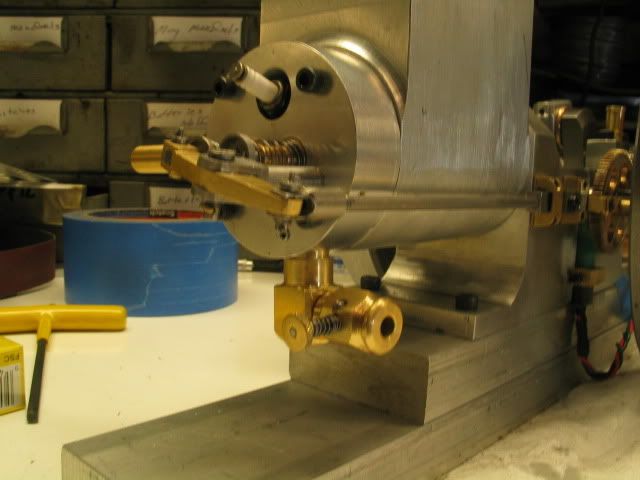 View of the crankshaft asem.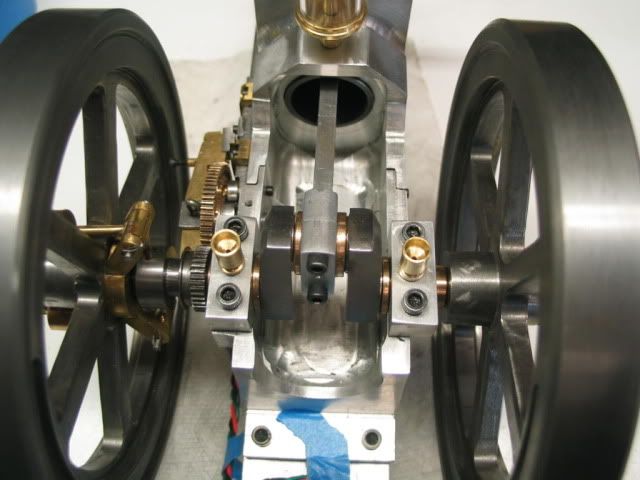 Gearing and hit or miss governor controls .
Electronics for the Hall effect ignition .
First assembly of the engine .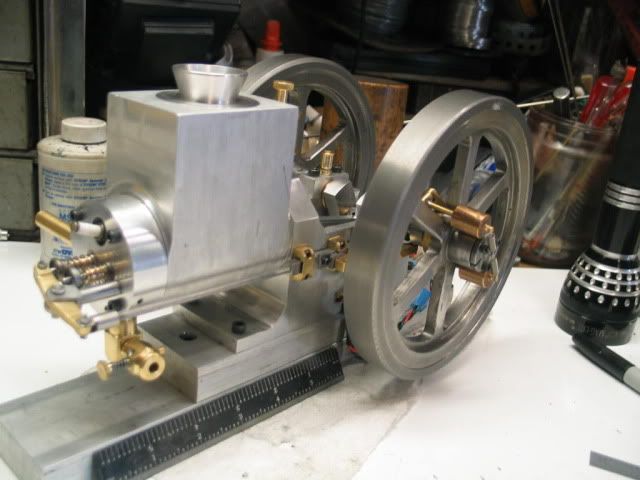 I still have to build the fuel tank and test run . Hope it starts LOL .