August 02, and I'm afraid she won't get to run this season. I need the trucks completed and get the motors installed, plus the correct wheels, axles, and gearing. I shouldn't complain as I am relying on a number of friends to help me, and each has his own life!
Here you see, and probably can barely make out, the headlights, number boards, and marker lights, illuminated by LED's from Oznium.com . These are 12 volt LED's, pre-wired with resistors in line and covered. Here they are wired to a double pole-double throw switch, to control lights in either direction. Also wired in are two cooling fans.
The lettering is also on hand, but I've not applied it as of yet, since more internal work is required, and I 'd rather not scratch the decals.
One other change is that it is sitting on a newly constructed mobile work station, rather than saw horses. Hopefully the saw horses will be hold produce for sale at the end of the driveway!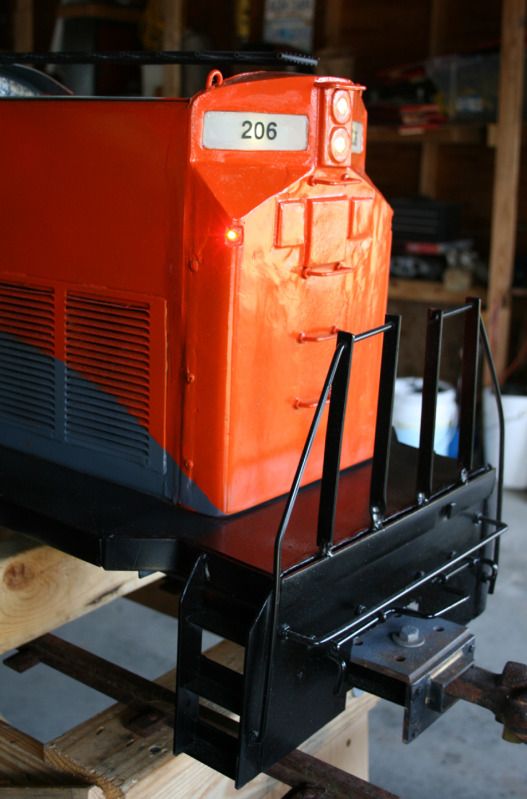 Try to note the color of the markers is red.
The short hood does not have markers wired in, but does bear illuminated number boards and headlights.