Hi folks,
Since I can never finish one project without starting another one, (examples here on Chaski: my 4 ton Plymouth and the Scheffield section hand car) I have an entirely new project to share that just, um, popped up. A few months back I suddenly became inspired to make a structure for my railroad. My railroad is mining themed so I thought a structure that represented that would be nice. One evening I sketched this simple scale drawing for an ore tipple that would fit between the track and my neighbors fence: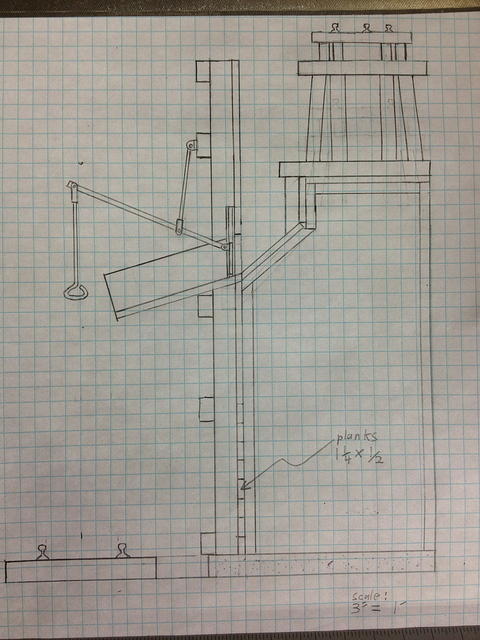 The structure would be big enough that I decided to do some Disney inspired scale compression to make the tipple appear larger from track level. The upper trestle where the ore cars come in is actually 1" scale and the lower exterior is 1 1/2" scale.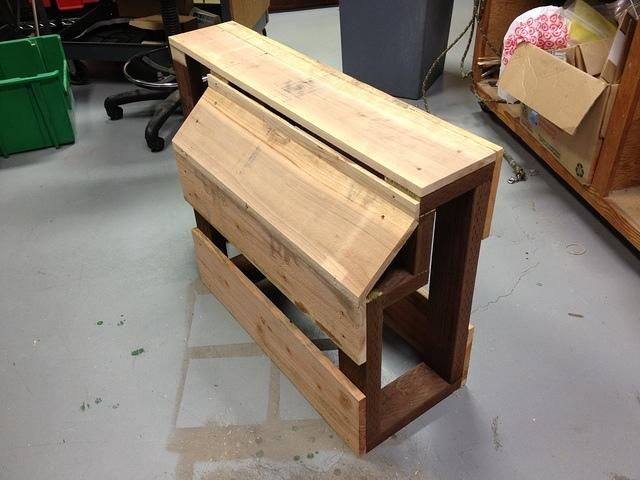 Before you know it I was cutting wood. Internal structure was made from pressure treated 2x4 clad in redwood fence boards for a substrate to attach all the scale lumber.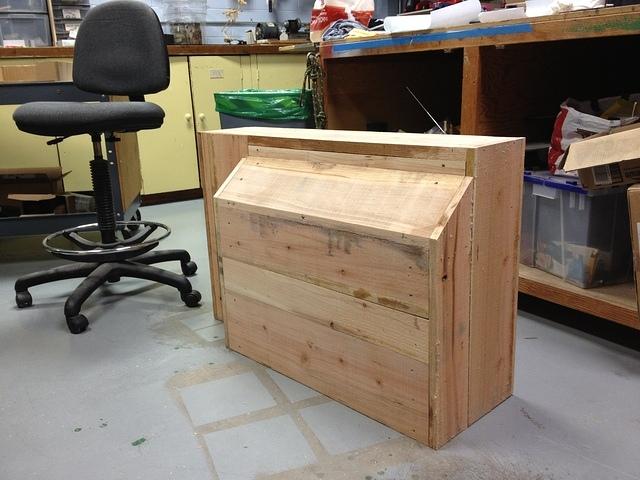 Internal structure complete.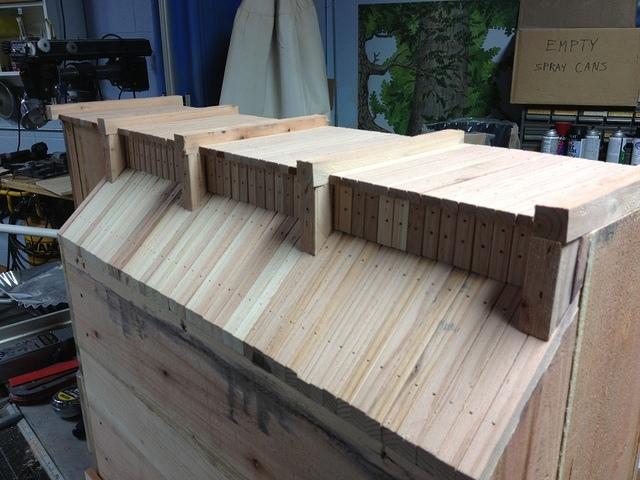 The process of adding scale timbers then began as the next several photos illustrate.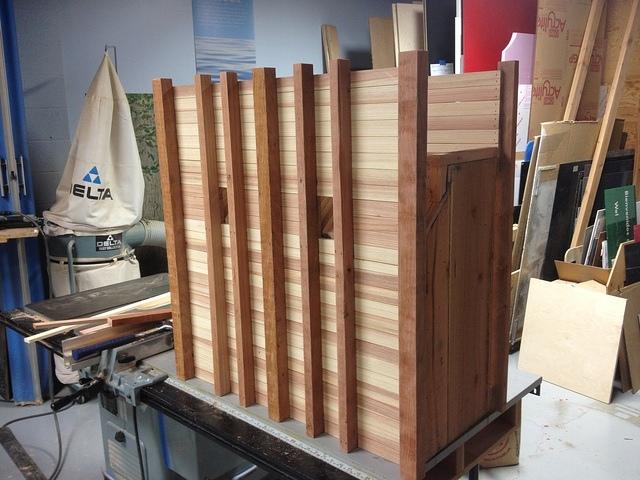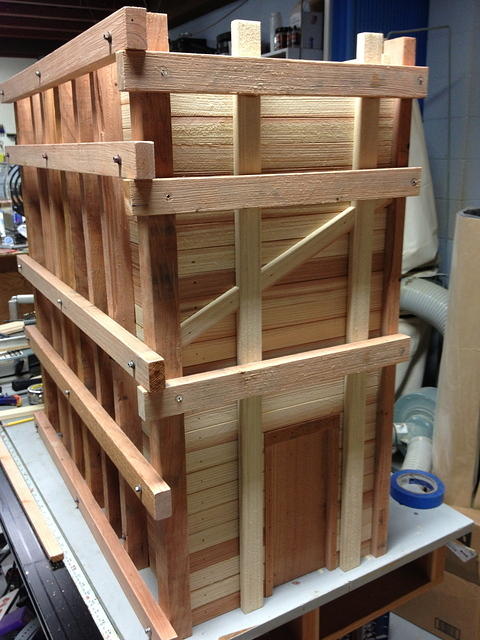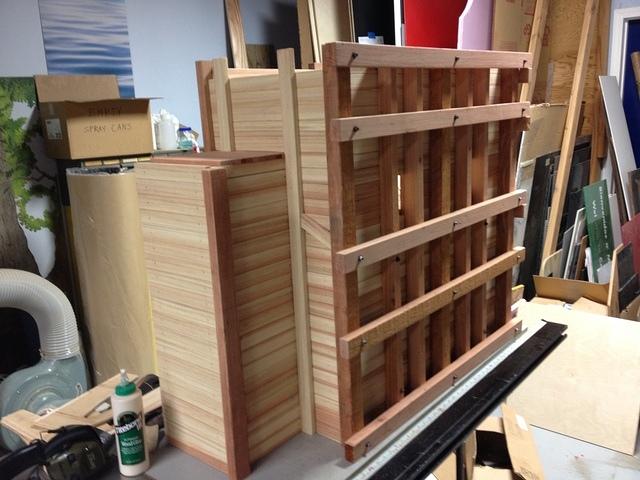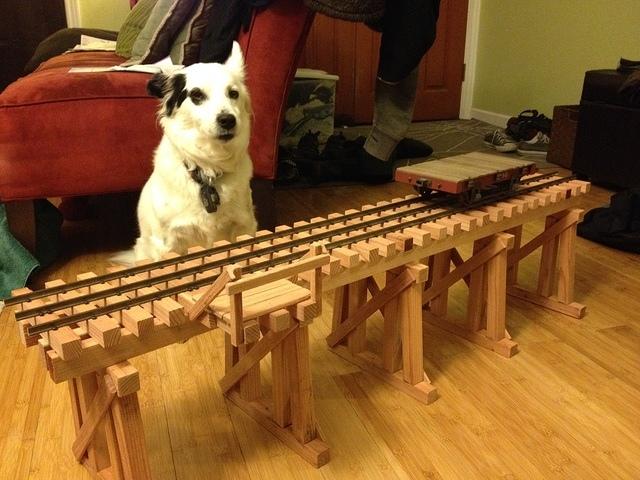 The 1" scale trestle was built for the ore cars to load the tipple complete with a platform for a fire barrel.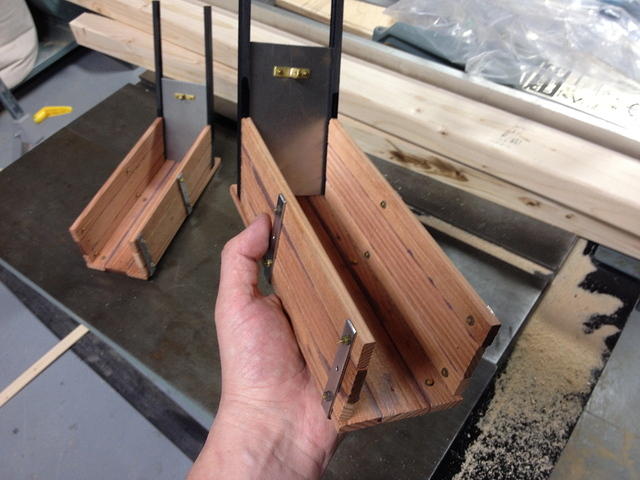 Ore chutes and steel ore gates were fabricated.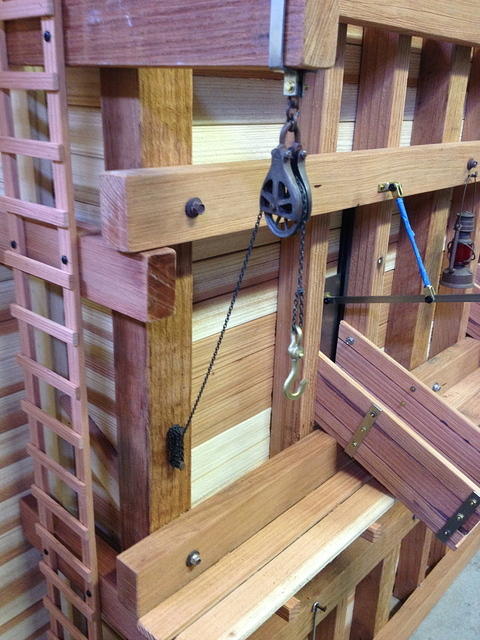 Many details were added.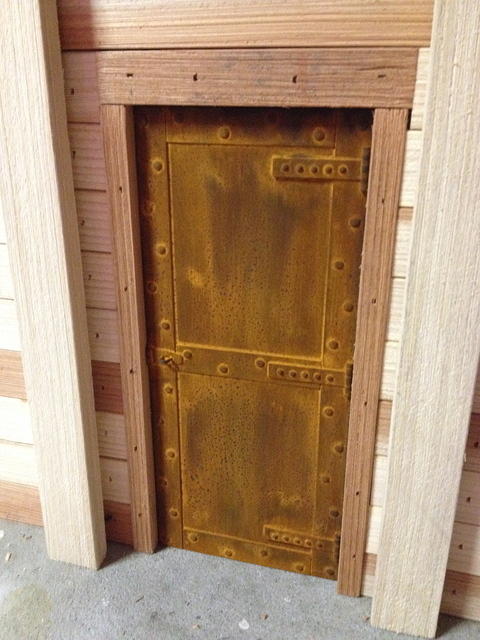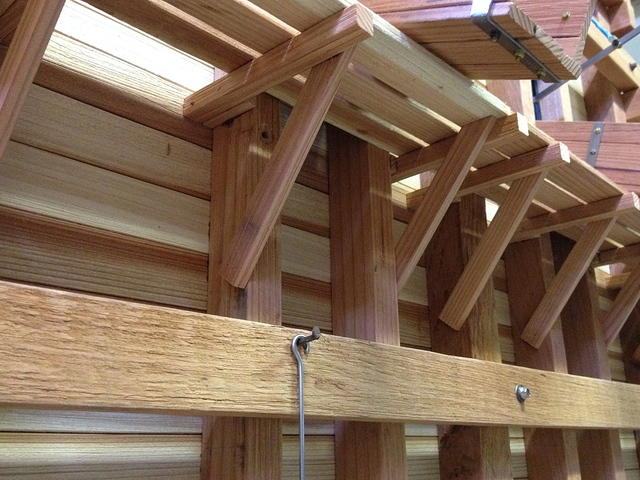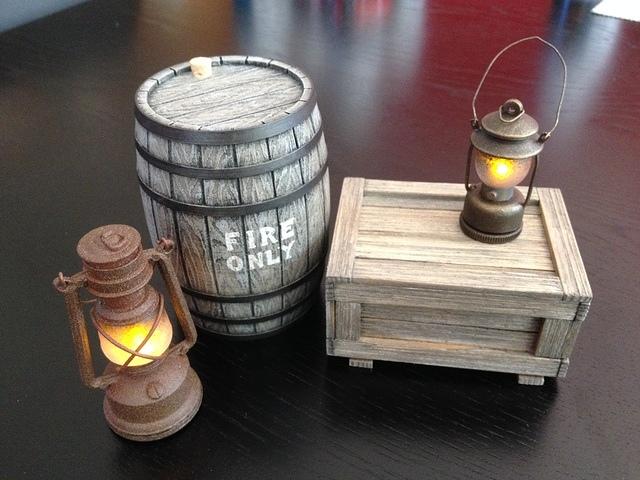 I got into making the details, including lanterns that actually flicker with a flame-like glow and this fire barrel. I still need to make the bucket and removable cover for the fire barrel.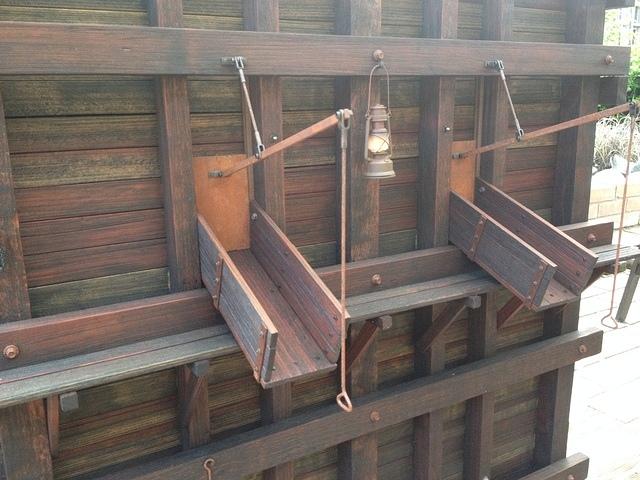 Finally, after being stained with dilute black paint and doused in wood preservative, the ore tipple is pretty much complete. Here it sits on my patio waiting for installation by the railroad.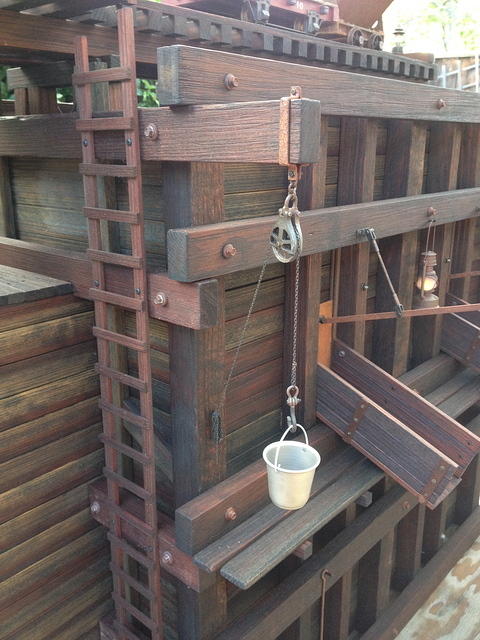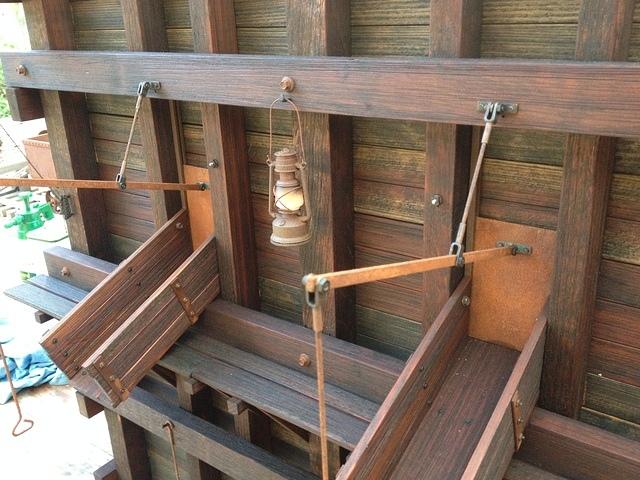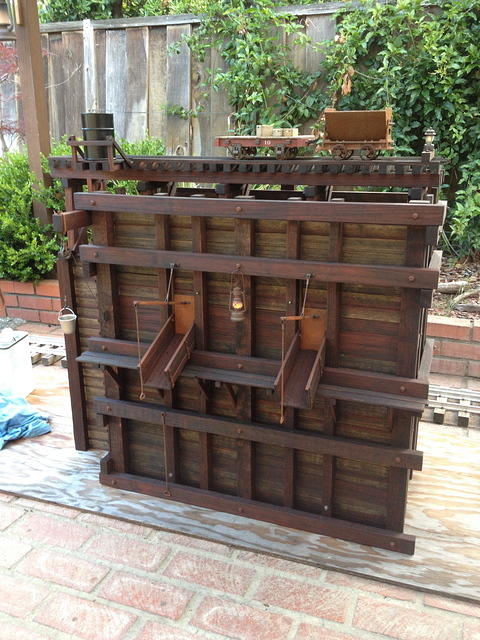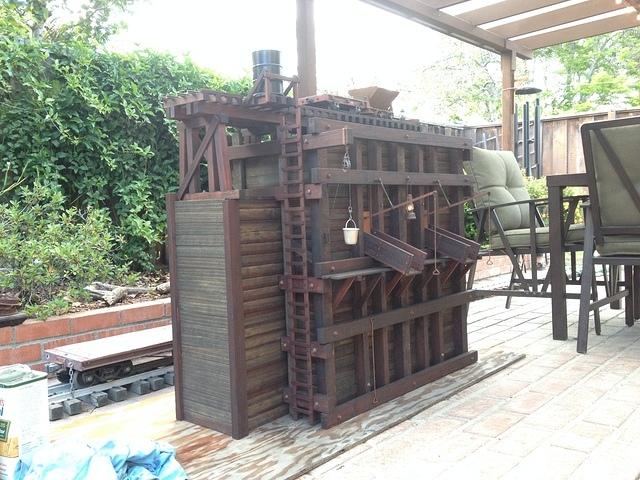 Thanks for looking!
Regards,