I started with a HF9x20 in the image below, then a HF12x37. You can see the 12x37 in my link above signature, under Home Projects: Trailer. I hope this one will be just right (three bears). I really wanted variable speed and much smaller then the 1000lb 12x37, but bigger then 150lb 9x20. I'm in 1/2 of a 2 car garage. It's too hot out their right now in Arizona 110 degrees everyday now, better weather is right around the corner.
The 9x20 weights less then the HF8x12 at 180lbs.
One thing, this lathe has VF in it's name. That has nothing to do with VFD. The motor is a 1 hr DC with a variable speed control built in. It has a 110v AC cord. There is no three phase motor. There site is not discribing motor correctly. I got the stright scrop when I started to pin down the speed control and what they said about an AC motor, It's a DC motor.
http://precisionmatthews.com/LatheDRO.html
http://www.machinetoolonline.com/PM-1127-VF.html
See the videos at the bottom of web site above.
Having DRO XY added. I can't afford CNC lathe. I'm hopping it will increase productivity. Making lead screws, bushing blocks ... Solar stuff.
Delivery date?? It takes an extra day because I'm having DRO installed my them. I'm hopping the DROs will speed me up on the lathe.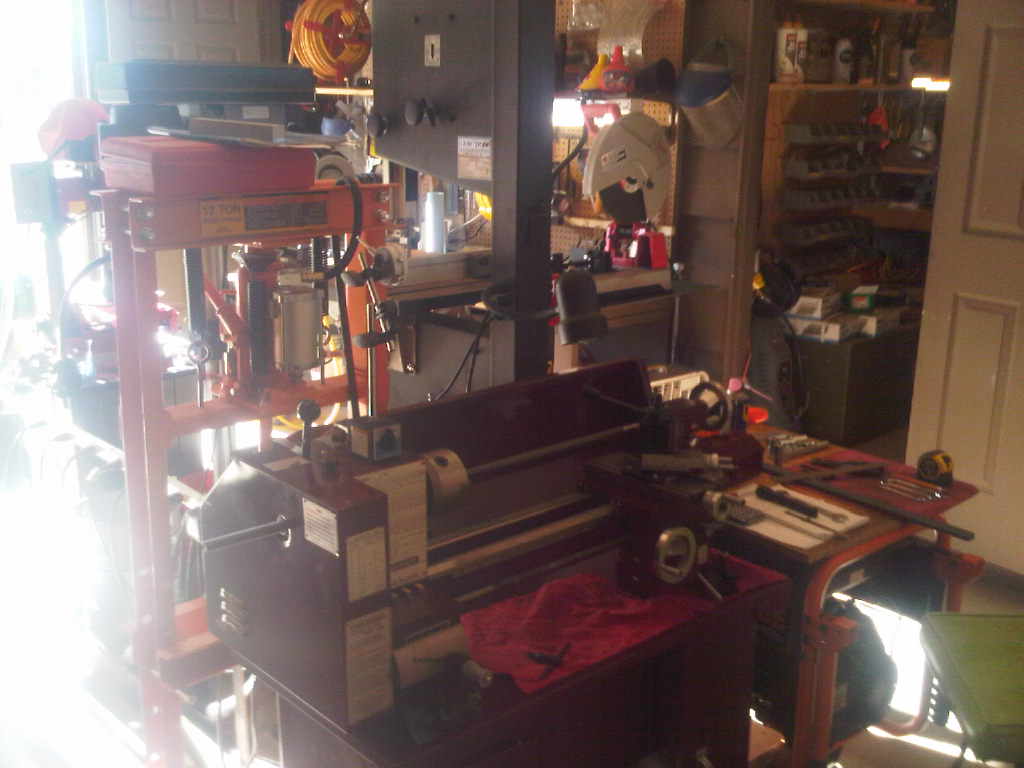 http://www.enichesoftware.com/