Karl:
you don't say what pressure you are running to the burners, but my guess is that you have entriely too many burners and too much pressure.
you probably have something like this:
consider a 2" bloom from each burner, you should recalculate and respace.
at most, you should think of 24 burners in that box (give or take a couple), not
putting the burners any closer than this is a total waste and will lead to incomplete combustion.
Air into the boiler should only equal the air drawn in by the burners, no more.
Additional air only COOLS the total.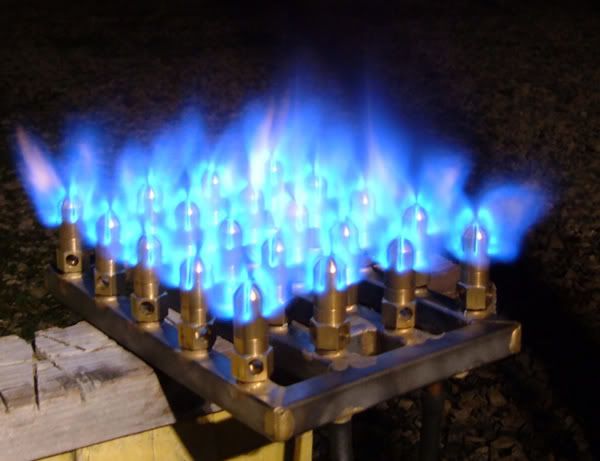 as you can see, I have 20 burners and believe me, it makes MORE than enough heat for the 10 x 10 firebox at 1 psi. Most of the time I run on 10 burners and RARELY turn on the other 10 for a 'quick makeup' of pressure.
you don't need a manifold anwhere near the size you are quoting to supply gas to the burners. Add up the total area of the orifices (orifii?) in use, and that is the total cross section needed for a manifold.
Mine is 1/2" square only to allow the correct size mounting fittings. otherwise, smaller would be ok.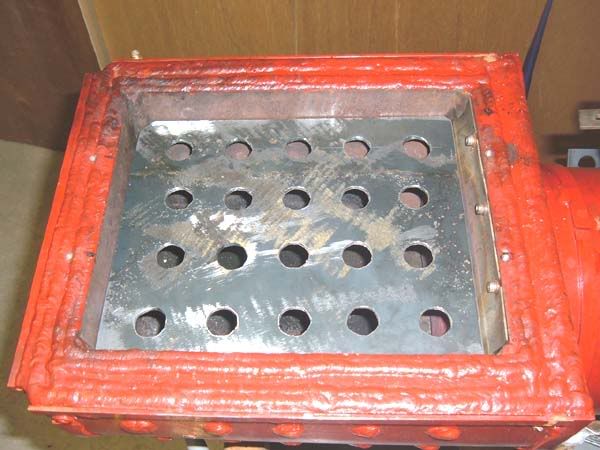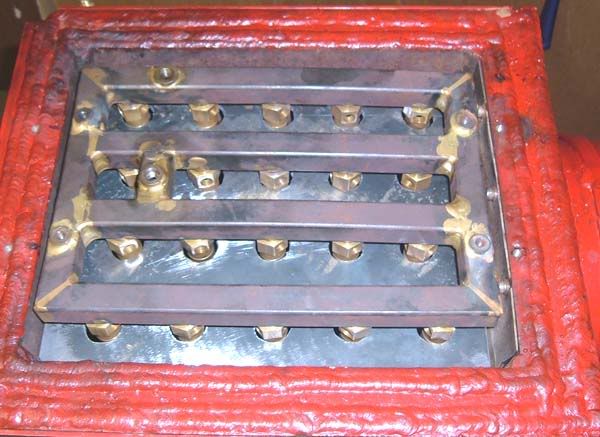 It isn't so much trial and error, but understanding the basics of combustion and following them.