My lathe came w/ a carriage stop that was a pain to use .Had to remove the allen head bolts completely to attach it to the ways . Couldn't hit the the holes and was a hassle to tighten using a L shaped wrench , T-wench hit the lead screw . Got to where I just used a long travel DI to hit the mark , also this was a problem on long boring jobs . After looking at CarlD's excellent stop decided to fix the one I had to make it more user friendly. So made a new plate for the bottom and installed studs long enough to allow it to be put on without removing the threaded nuts . Will be using it more now that it can be put on in a manner seconds .
Little bitty screws and me don't get along .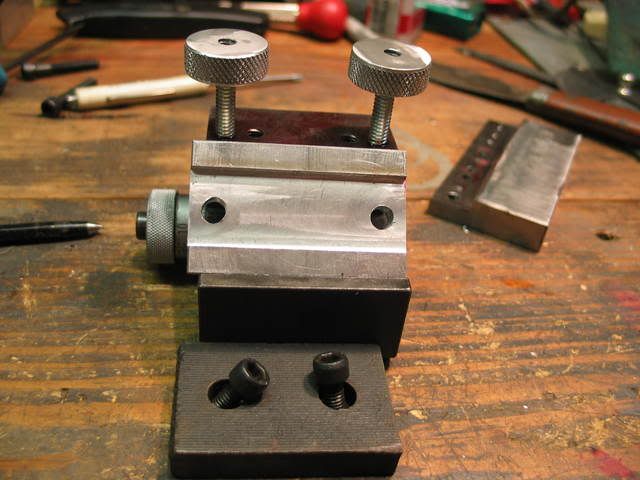 This is a lot better .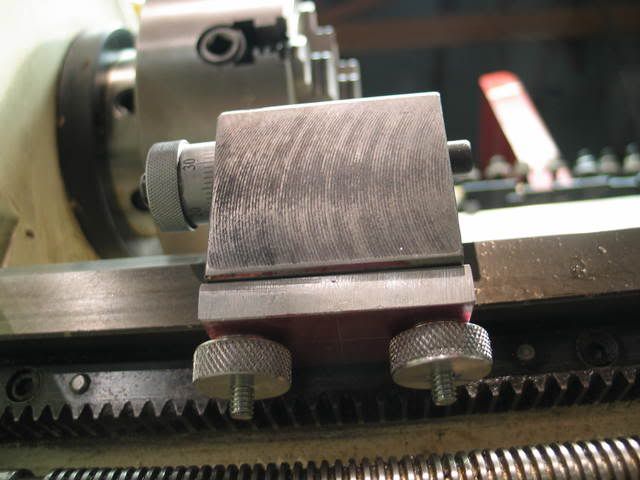 Thanks CarlD for your post , made me rethink the one I had and made it useful .