Here is another project I completed with spare time resulting from our economic recession. Always remember, if parts of my projects appear to be for something else, they probably were. Most of my projects are made from scrap or junk.
Below is a saw that uses a jewlers saw blade for precise clean cuts. The motor has been removed to make storage easier. Notice the belt guard is made of CNC machined "wood"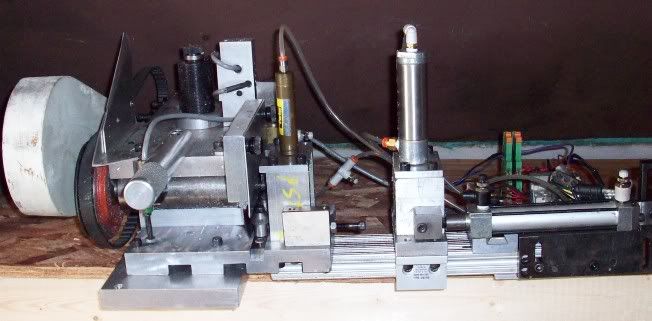 Notice the knurled aluminum handle? In a couple of minutes the barfeeder can be removed and the saw can be used as a manual chop saw. I use it this way for sawing extruded aluminum framing (80-20 al) when I get hired to make machine guards. The saw makes almost perfectly square cuts with a mirror like finish. Just keep the blade sprayed with WD-40.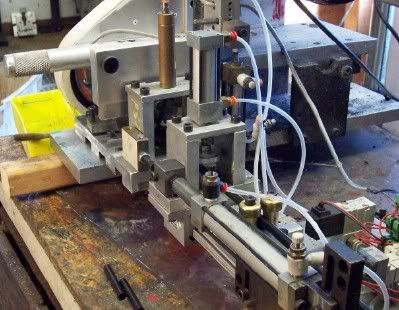 Video sawing delrin plastic:
http://smg.photobucket.com/albums/v30/j ... utsaw2.flv
Video sawing 3/8 x 3/4 aluminum:
http://smg.photobucket.com/albums/v30/j ... tsaw-1.flv