Found another application for special vise jaws. I need to machine away a section of the aluminum piece. Rather than mill the material into little chips I use a plain milling cutter to slice out the unwanted section.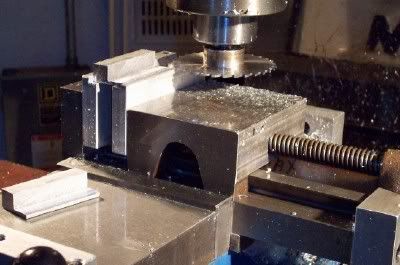 If I would have milled this slot first I might not have needed these special vise jaws. The vise jaws on my Kurt vise would not have cleared the hub of the arbor. I made these special jaws to raise the part up.
The part I'm making now is in the piece in the middle of the three piece assembly. These parts are for some kind of musical instrument.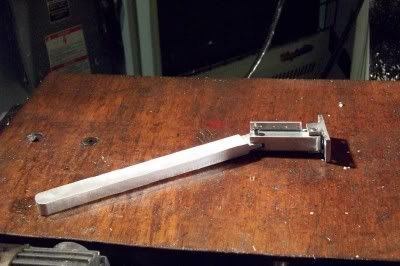 I run this job once a year. I'm documenting all the setups with pictures so I can reference back and refresh my memory on how the job was setup.
Hope this was of interest.
Jim