So this is sort of a continuation of this thread for those who did not follow it:
http://www.chaski.org/homemachinist/vie ... hp?t=82893
I had to make a dozen of these from 6.5" OD Tubing and they needed coating of some sort so I decided it was time to try Black Oxide.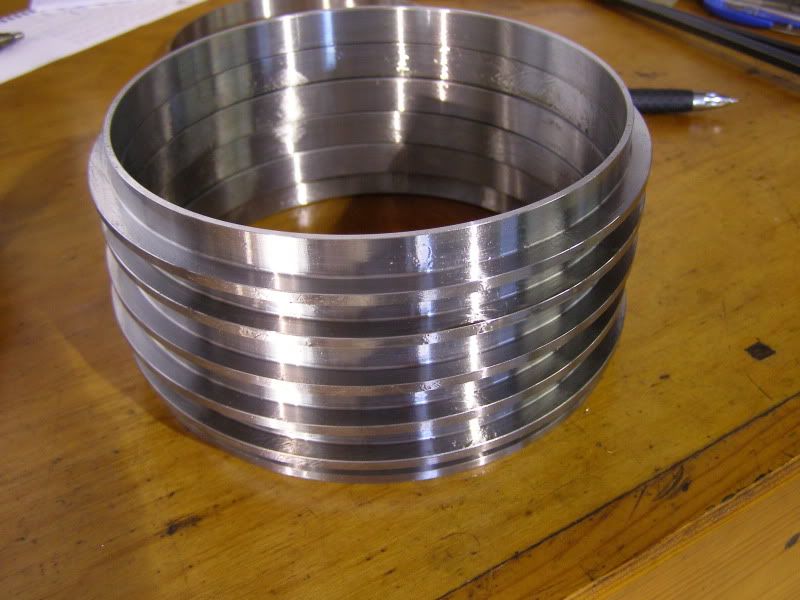 This is the finish on the parts as machined.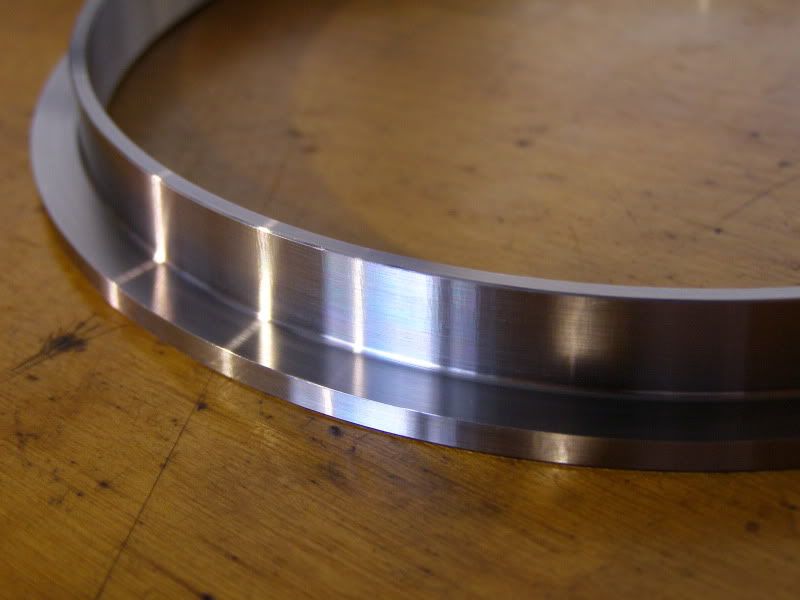 The recipe can be found on the internet and it contains Water, Potassium Nitrate, and Sodium Hydroxide. The parts are boiled in the solution. I used 100% Potassium Nitrate and 99% Technical Grade Sodium Hydroxide as common drain cleaners are only 30% to 60% pure and contain other ingredients.
Here is what I used: A gas burner from a turkey fryer with huge BTU's and a three gallon enameled stock pot.
The burner worked great as it had instant control of the solution. Turn it up and it instantly boiled, turn it down and it stops boiling. Easy to manage.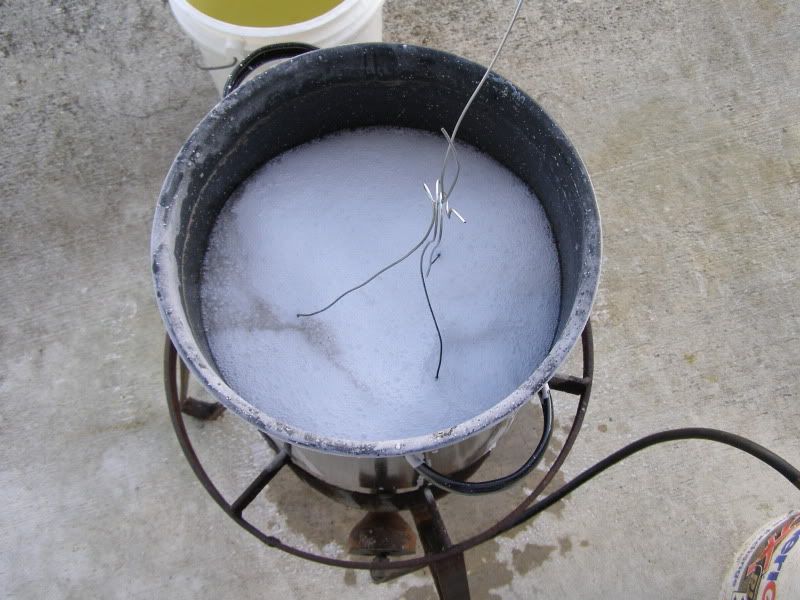 I wired four collars together in a stack and looped the wire to form feet to keep them off of the bottom of the pot and boiled them for 15 minutes and the result was a nice black coationg. It forms a little smut on the parts that wiped right off to expose the black finish which I then wiped with an oily rag. Here is a before after.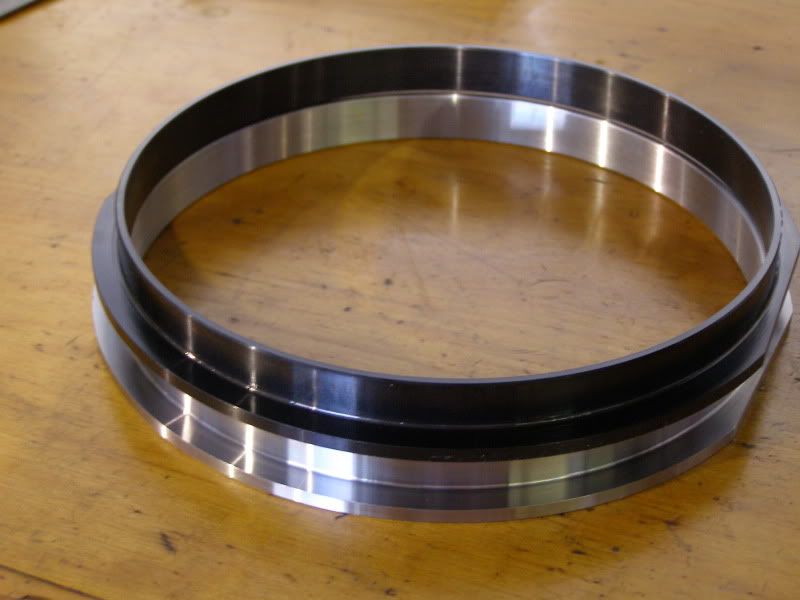 Viola…..Twelve shiny black collars!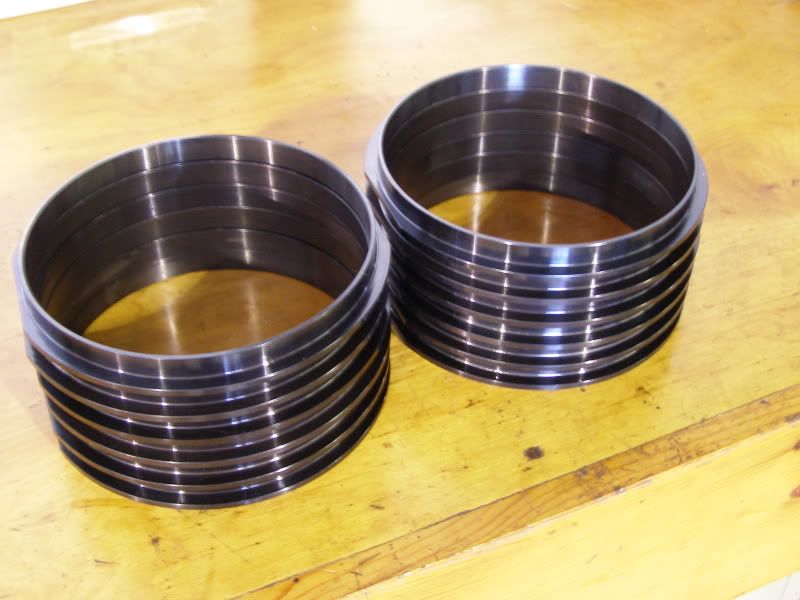 Just as an experiment I cleaned off the socket/wrench I had tried and failed earlier (on the right) and boiled it with another one I had recently made. The one on the left coated just fine as did the two dowel pins in it so hardness does not seem to be the issue with the lack of plating. As with the part on the right. Thinking back, I believe that the one on the right was most likely 1144 so I'm guessing that the Sulfer content is the possibly problem as I tried coating that one three times with no luck..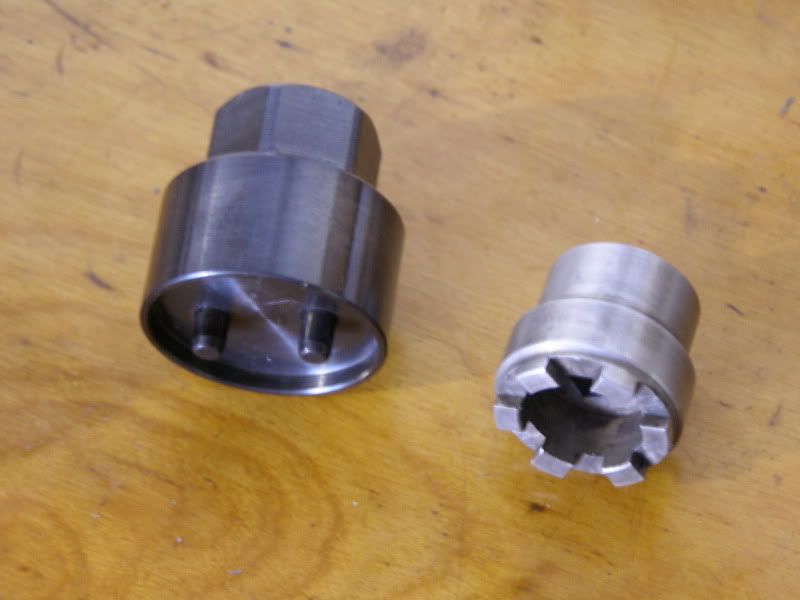 I wore a full face shield and made sure I stayed upwind from the pot as this stuff will wake you right up breathing the fumes READ THE MSDS I POSTED a little farther down in this thread. I used long tongs to place and remove the parts from the pot also. Obviously all done outside! I also had a couple of five gallon buckets of clean water handy to dive into in case I splashed some solution on myself.