Saw this in the kitchen light section at Lowes and thought I'd try it on the G0519. It was $23. Need something under there and this was about the right size and looked like it would tuck up nicely. It uses two 20W 120V bulbs. This model has a low and high - it'll be mostly on high when in use.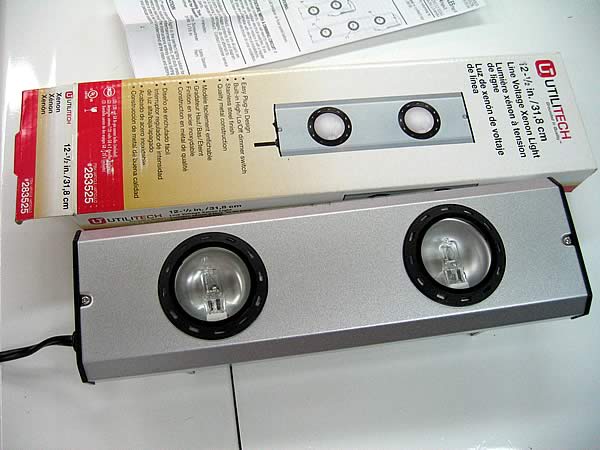 Cut a couple of brackets from some aluminum scrap and a back cover.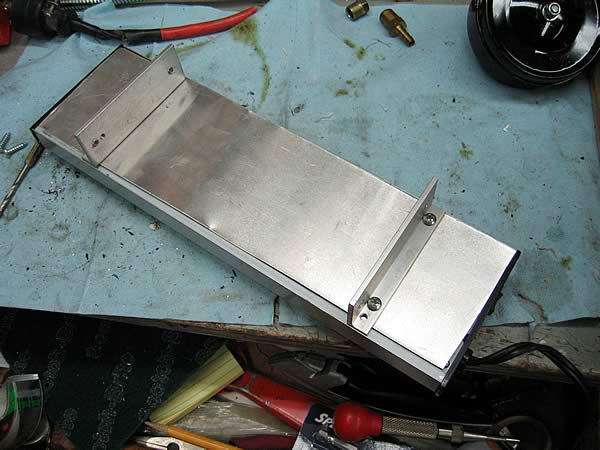 Mounted it under the head in the back
Works pretty good. I may modify the rear screws so I can tilt it more towards the work.