Doing a job that calls for a .030" radius chamfer on a .1875" hole. Thought about it a little last night and decided to just try grinding a piloted tool and see what happens.
This morning, set up the radius/angle dresser and dressed a .030" radius on the corner of a wheel.
Then grabbed an old end mill and ground the pilot diameter on the end of it using the Spin Indexer. Next I noodled around with the Spin Indexer and figured out a way to put relief on the flutes. Took a small aluminum block and drilled a .188 hole in it and stuck it on the end of the tool and turned it and it sort of cut. Noodled around with relief a little more and tried it and it cut nice curly chips.
Here's what I ended up with.
The part needed to be ground first, then the holes chamfered. Here is the part still on the grinding mandrel after grinding. The tool cut nice curly chips and the part is 35RC steel.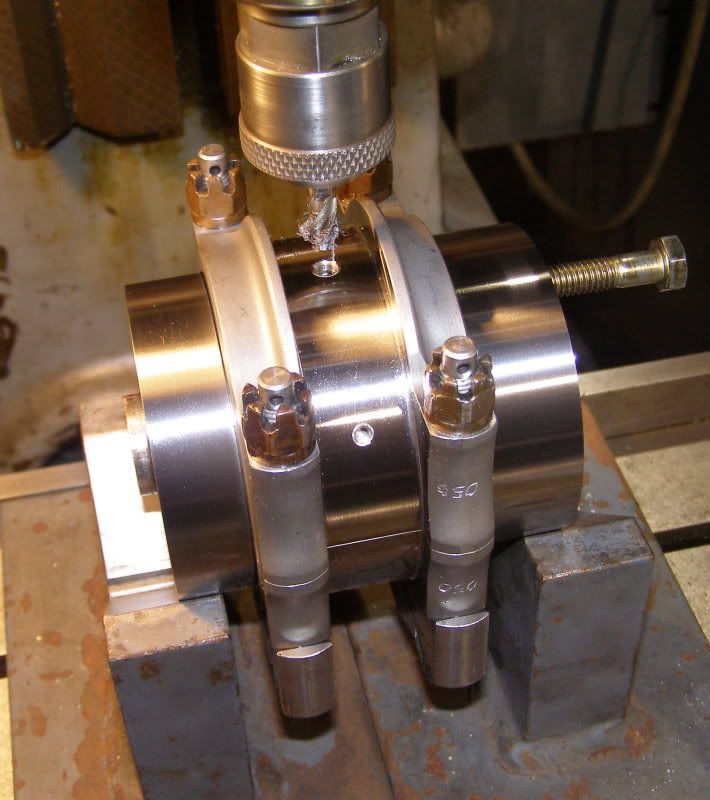 Last step is to the old lathe for micropolishing which rounds off the edges a tiny bit more and gives the surface a really wizzy finish.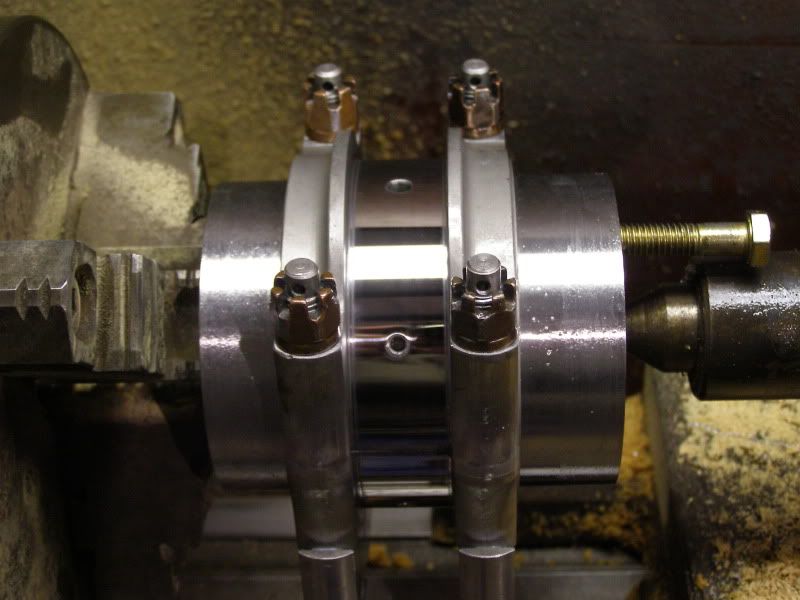 Just like new and put new life into an old end mill!