The stud gear on my lathe has a bit of wear on it, so I decided it was time to make a gear. I thought about buying a new one, but it is 7 weeks just to get a quote from the manufacturer as apparently, I'm the only one that has ever needed one!
I figured out what the gear was after a little calculator time, and it is a 1.5 Mod Pitch 20° pressure angle Metric gear (50 tooth). I bough a 12" length of Iron bar and then set out to find a 1.5 Mod Pitch Involute cutter for the tooth range I need.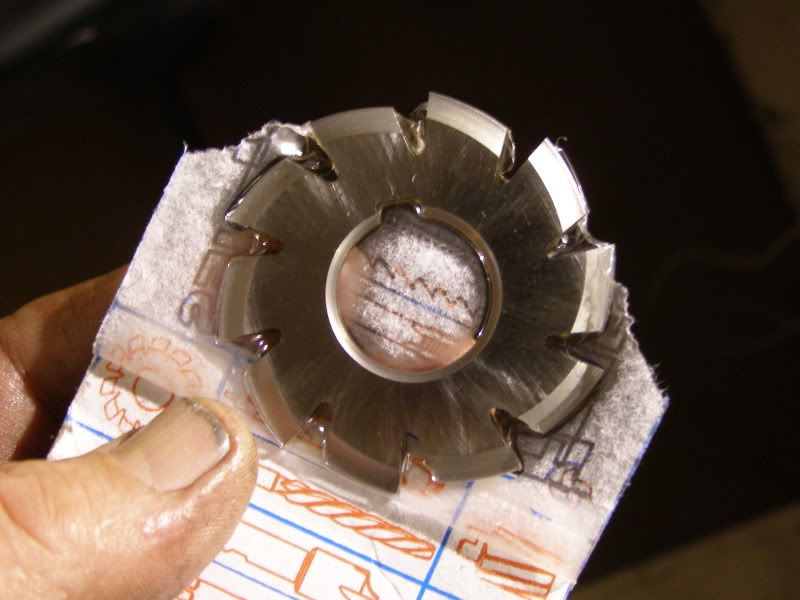 Turns out that Metric cutters have a Metric bore, so I don't have an arbor (mandrel?) for it. Chucked up some 1 1/2 round 4140 pre hard bar and turned it and threaded it to accept the cutter and a 3/4" 16 tpi nut. I decided to use a 1/4" pin for a key, so it will be reduced to fit the 6mm keyway in the cutter and will be a "0" fit into the hole. The manderl will be held in a 75 TG collet in a NMTB 30 tool holder and run in my vertcal mill as I don't have a horizontal mill.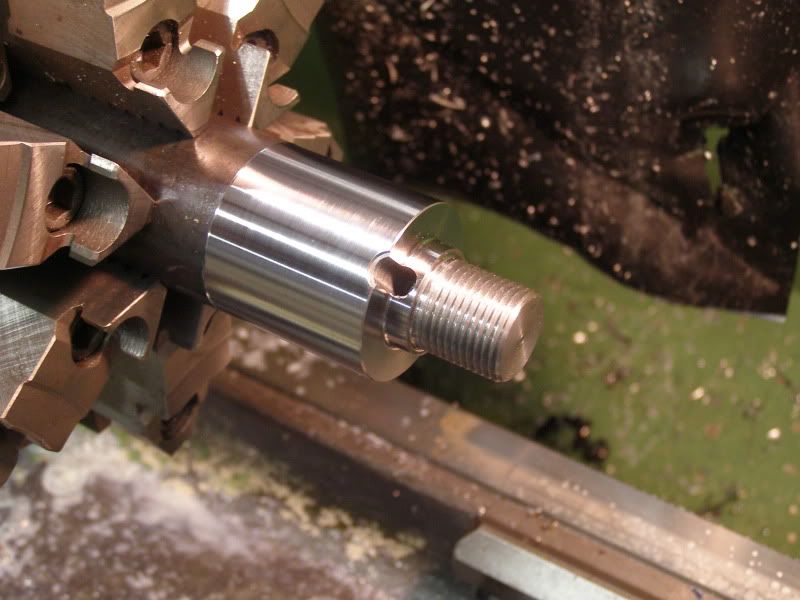 Needed a nut for the arbor, so I turned, bored and threaded one as well as machining two flats on it for a wrench.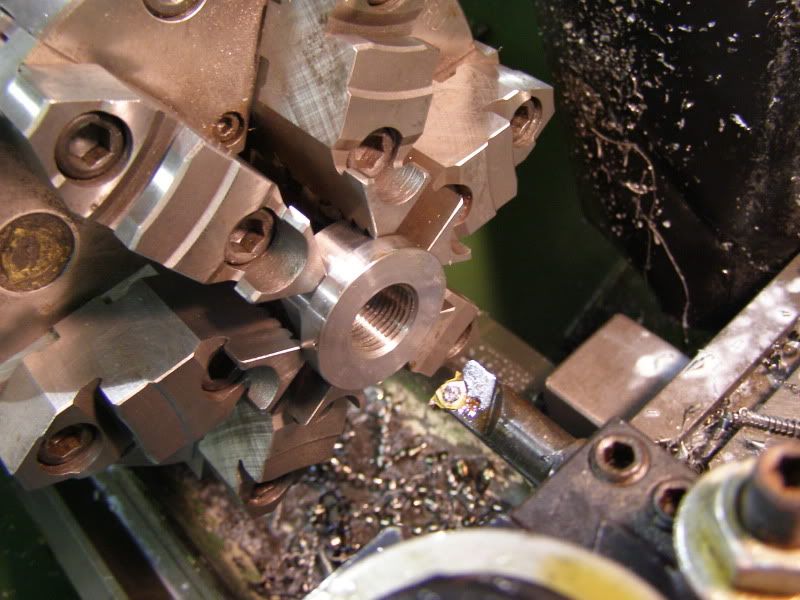 Faced it and counterbored it a little so the threads and face are concentric.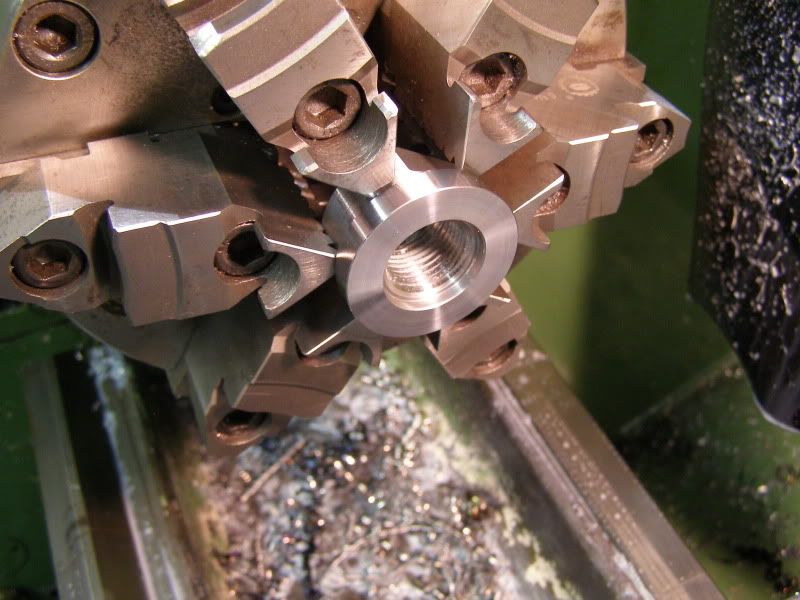 Turned a 3/4 shank on it and put a couple of centers in it as I will grind it on centers so it is perfectly concentric. Both pieces screwed together and almost done. I guess I could have wiped the slimy finger prints off of it.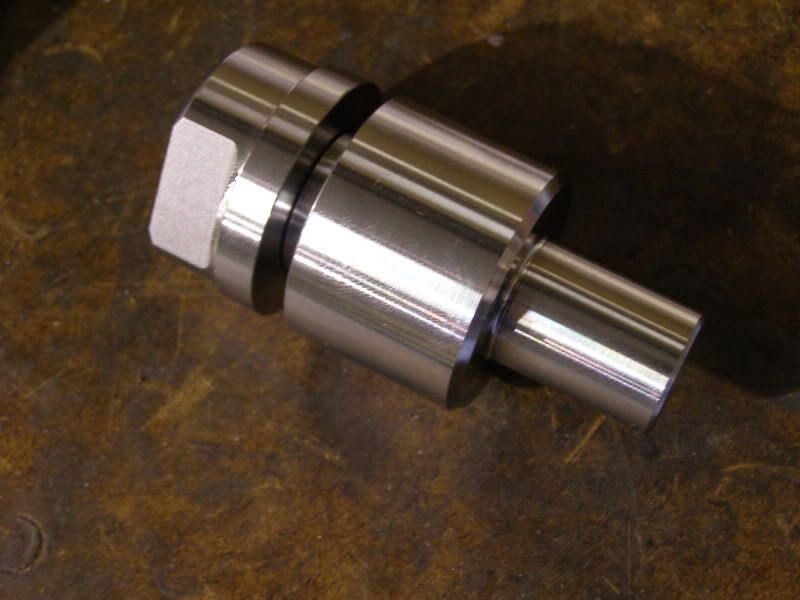 I was going to make another mandrel (arbor?) for the gear blank, but I decided to just use an expanding mandrel I already had. So I guess the next step is to make a gear blank from the iron bar.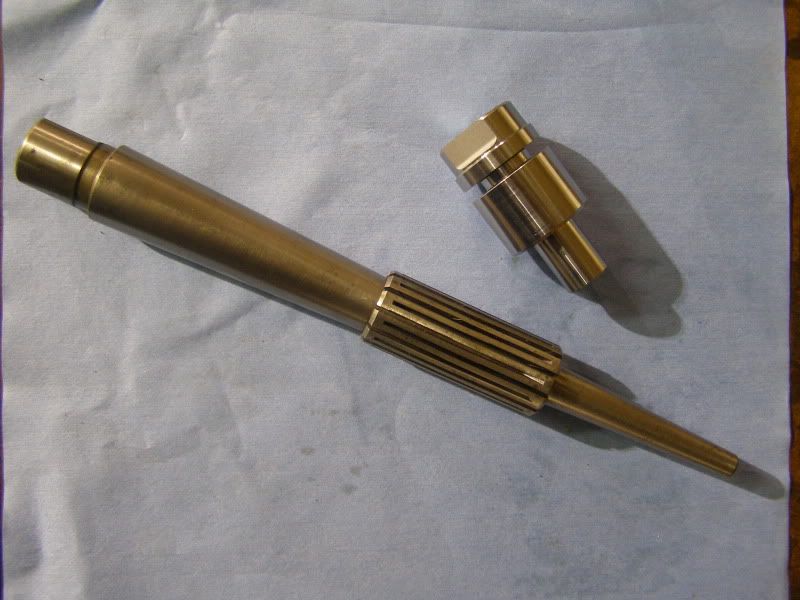 To be continues as time permits....