I got tired of being cramped when trying to work with small boring bars and misc. round shank tools that were held in a standard tool holder. Seems I always end up having the chuck jaws nearly hitting the tool post or compound.
Purchased a 1" shank ER20 tool holder and a set of collets.
Just put the ER tool holder in a boring bar holder and away you go. That's a little .100" carbide boring bar in there. (be very careful working around these ltiny tools, as they are razor sharp and will sinkt clear to the bone if you bump into them.
)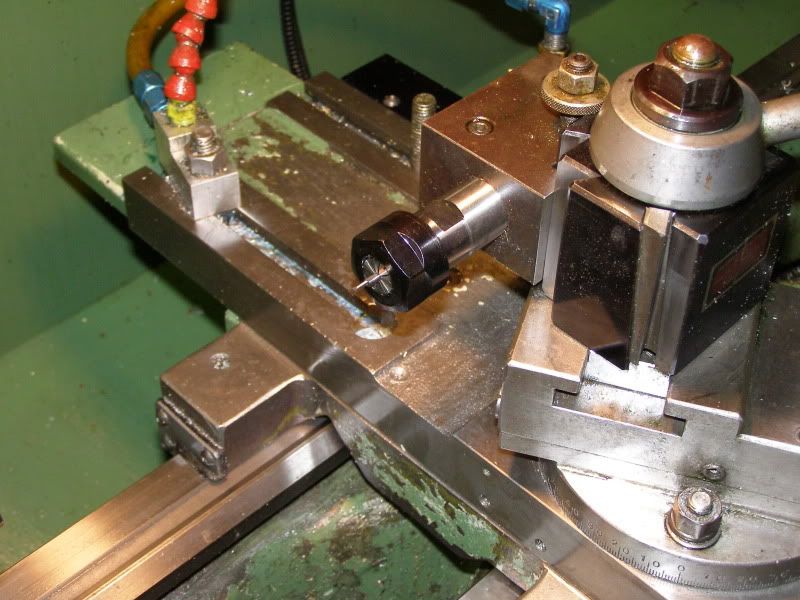 I chose the ER20 as it will hold from 1/32" to 1/2" tools when using the appropriate collets and had a 1" shank for rigidity.
You can even buy the cheapest crap out there, as runout means nothing since it remains stationary!
I have a 1/2" shank ER16 holder that works good for small end millls as well. For example, it gets the quill away from the chuck jaws on the horizontal RT when trying to get close with small end mills etc.
Sometimes they go in the lathe chuck to hold small parts as well when I don't really want to set up the collet closer for one part.
Lots of different uses.