This job was presented to me this past week. It would be a great job for a CNC lathe but since I do not have a CNC lathe I found an alternative technique. The part needs to have the radius machined, machined to length and the end chamfored.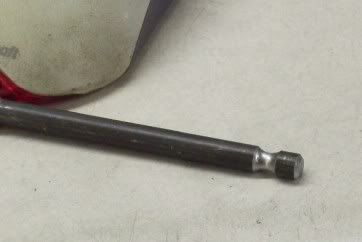 Below is my setup. Everything in the pic is homemade. I have a cylindrical grinding attachment mounted to the table of my homebuilt CNC mill.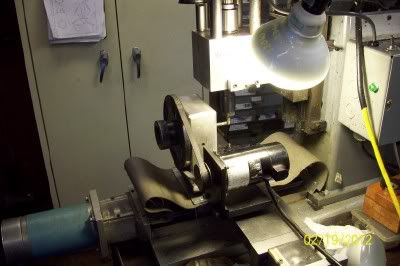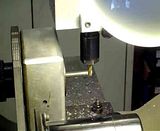 The video tells the rest of the story. The endmill itself is used to position (or gage) the part for the next piece. The CNC controller starts the spindle and also starts the cylindrical attachment after the part is milled to length. I'm using the coolant output on the CNC controller to start the cylindrical attachment so the entire process is automated. Not sure how long it will take to load the video. A few seconds on my computer.
Video of the job running
The plan is to build another cylindrical grinding attachment and run the same job on my
CNC Bridgeport. This way I can keep two of our unemployed kids employed for a couple of days.
More pics of homebuilt mill
Jim