ecdez wrote:
Heres a picture of the tooling that came with it. They said they used it in this machine but I can not confirm yet if it has the correct taper. Maybe they were blowing smoke, maybe not.
The one on the left is labeled B&S #154, the two in the middle are B&S #603A and the one on the right is unlabeled. The one end is chewed up pretty goo so I don't know how much good it would have been anyway. Anyone know how to decode these numbers?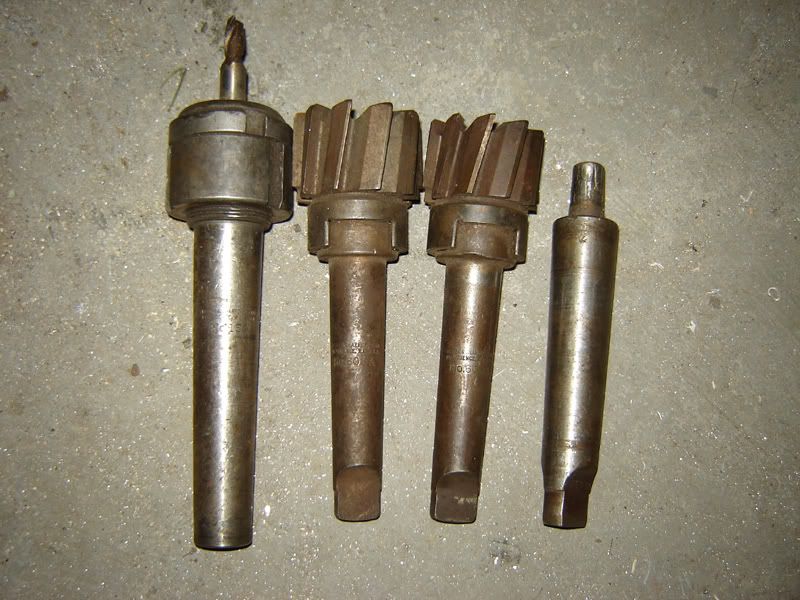 The one on the left looks like it may be a collet holder? The 2 in the middle are shell mills and are very nice to have and that size costs a pretty penny along with a whole bunch of ugly dollars. The one on the right looks like it might be for a drill chuck? I would need to see a picture from the top end of the tool on the left and the one on the right to be sure. I am wondering about the tang on the 3 to the right? Is the tang tapped for a draw bar? The numbers are most likely catalog numbers and may not mean much to anyone?
ecdez wrote:
Got some cutters too. Not many, but enough to get me started.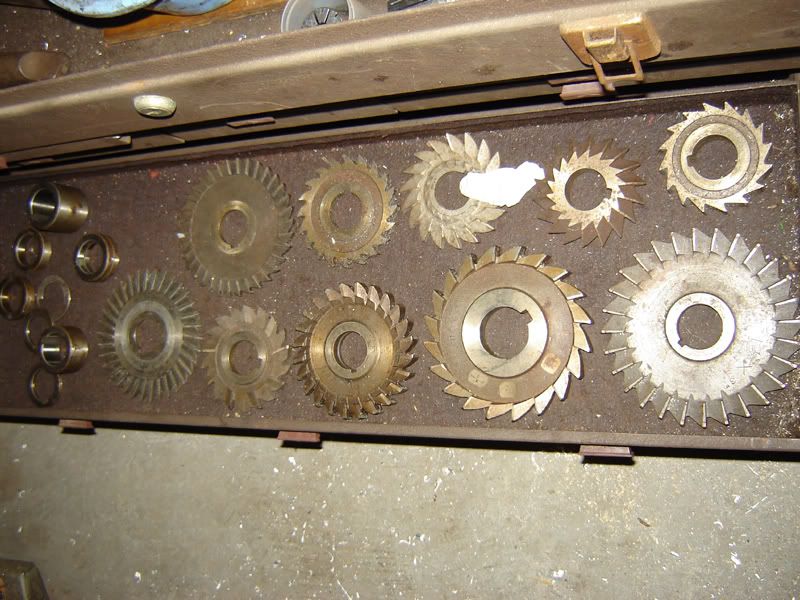 Those are some nice cutters and would cost you quite a bit to replace them. They should work well for you. Also some arbor spacers I see.
ecdez wrote:
Check out this crazy thread size. Not sure if I measured it correctly, but it appears to be 2 1/2" x 4. They said the put a 3-jaw chuck from their South Bend lathe on there once for some job, but again, no way to confirm it.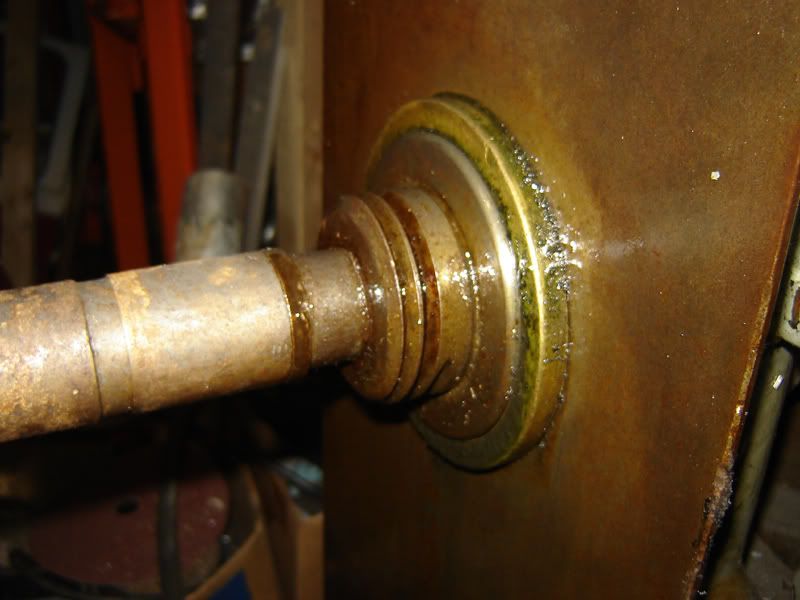 That is what the thread is for to mount either a 3 jaw or 4 jaw chuck. Some even mount a face plate as well. You can swing some pretty large parts this way. I know I have done it. You have more tooling than I thought you would get. You are off to a nice start with this.
Do you know if you have roller bearings on the spindle or bronze bushings? From the photo it looks like it may be bronze bushing spindle, but I can't really tell?
I ran an old number 4 B&S with bronze spindle bearings and it was no fun. The company didn't want to fix it and you really had to fool around to hold .0005 on a bore because the bearings were worn.
Richard W.