Thanks for the comments everybody.
Nico, PM sent.
So work continues on the project. I am getting into some of the final fiddly details. It's all fun stuff though.
Here is a look at some of the features of the cab: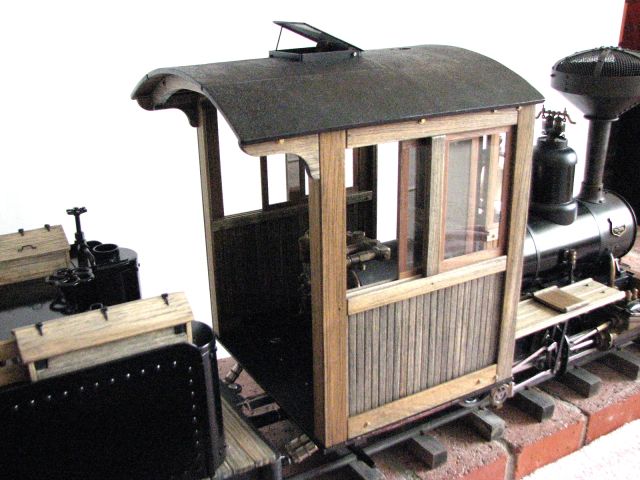 In this view you can see the roof vent open. I created a something similar to a hood prop to hold the vent open. The prop, made from a pice of brass wire, stows away and the vent can close.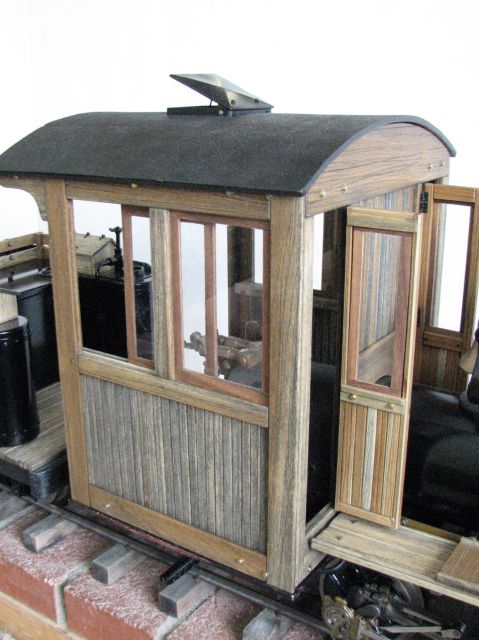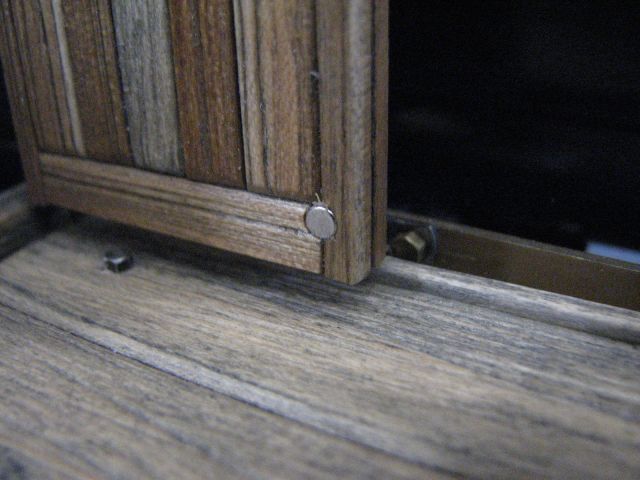 The front doors open, of course. I embedded small rare earth magnets in each door. These are 1/8" diameter. The magnets latch the doors in either an open or closed position by engaging to small metal strike plates. This keeps the doors from doing any unwanted swinging around.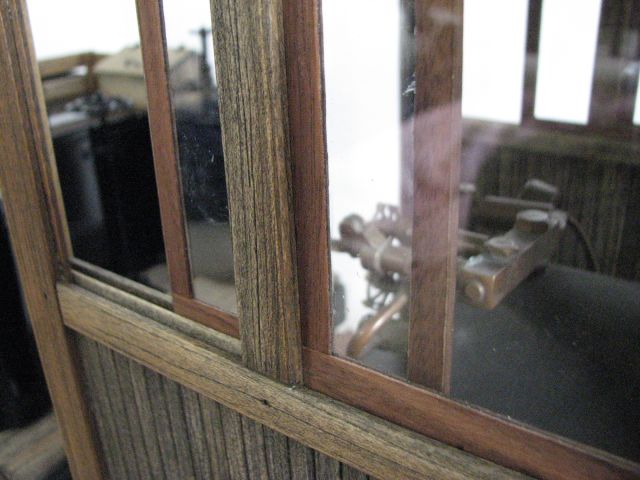 The windows are all glazed with real glass as you know and they slide open and closed freely.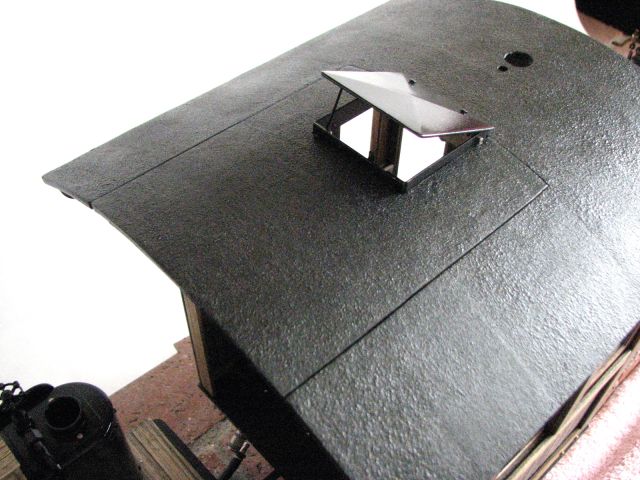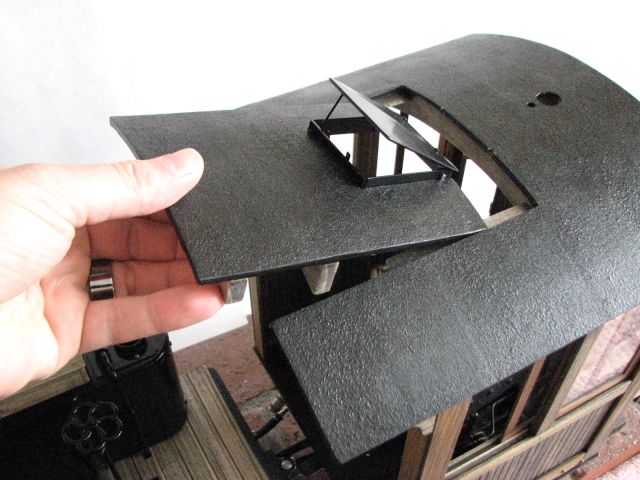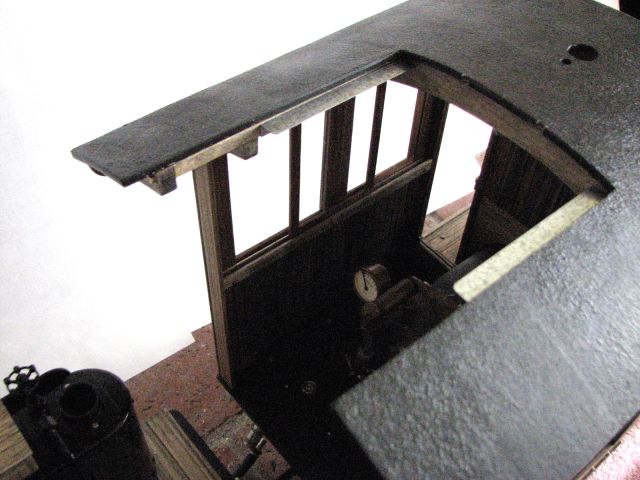 I respectfully stole this idea from Dwight Ennis. I thought it would be a good idea to have a removable roof section to better view the back head depending on my riding position. I was too lazy to create the fancy tracks and slide out section that Dwight did though so I used steel angles and rare earth magnets to secure the removable section.
More to post soon.
Thanks for looking.