Came up with this jig/fixture for squaring up large plates of steel 3/16 thick. My mill is a JET 9 x 42. One plate was 21 x 38. Had to move the plate and machine the 38" side in 2 passes.
The outriggers (for lack of a better term) were made from extruded aluminum (80-20) 1" x 2" rectangle. Made special T nuts for the front of the Mill table to attach the aluminum extrusions.
Thought this maybe of interest.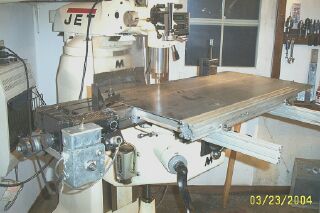 Notice the homade power feed??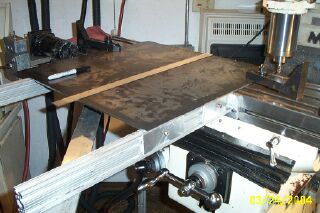 Notice the diagonal brace holding the extruded aluminum square to the table. Gage stops attached to the aluminum for squaring the plates.
Jim