I made up this fixture for a special job I had for 10 pieces. Two precision pockets need to be made in 10 pillow bearings. The fixture was made because each piece would go in and out of the fixture twice. The first time to spot face undersize with an endmill and the second time to bore the pocket to size. The position needed to be repeatable.
Many times a job can be simple enough but the challenge can be to locate the piece part and then hold it in position with clamps of some kind.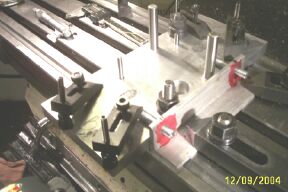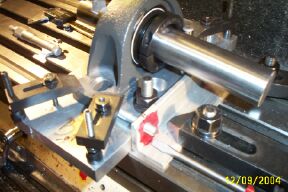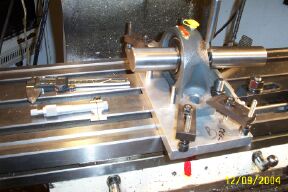 The screws in the red circle are horizontal pushers to push the workpiece against the 1/4" dowel pins parellel to the "Y" axis. The 1/2" dowels and the shaft going through the bearing makes the workpiece parallel to the "X" axis.
Thought this maybe of interest.
Jim