I wanted a small Hossfield type bender I could use in a vise, so I whipped this up. The large ones are too much trouble for small stuff, and this will do fine for me. It needs finished and painted, which should happen soon. (I have a bad habit of making stuff only to the point where it's useful, and forget the aesthetics.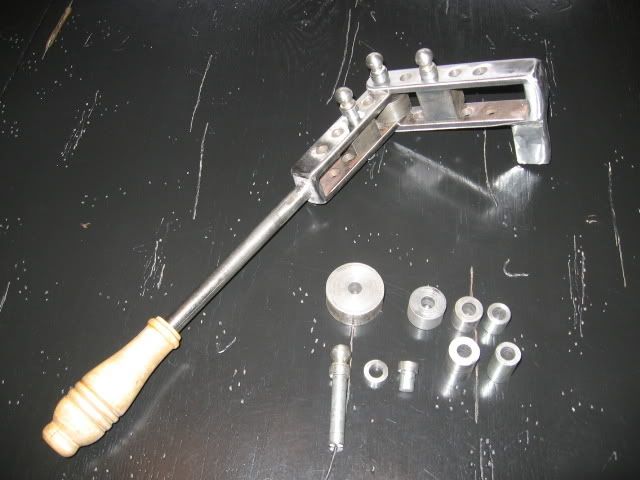 The tops of the pins are from old hinge pins, which I pressed into what used to be some long 3/8" bolts. The rest of the stuff is scrap as well. I was wanting to buy a new plastic handle, but found this wood one in a box of old files. I guess I'll have to sand and stain it. The steel part of the handle is from an old drill press spider handle. I welded it all up with a stick welder.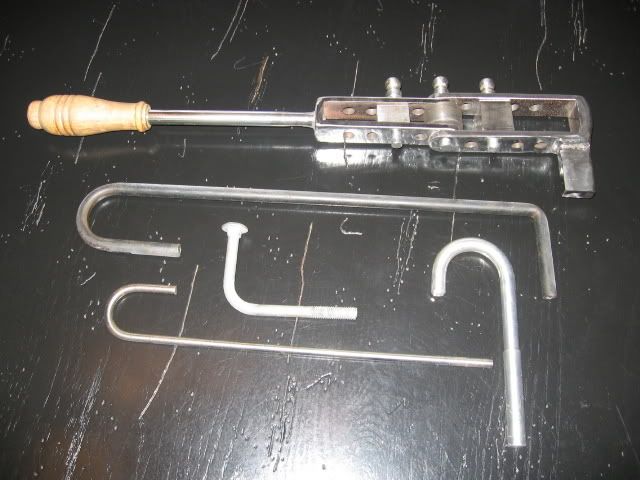 It bends well. I used a cheater bar on a piece of 3/8 rebar and bent that too, but it sort of scarred up my die. There is a piece in the pic of -almost- 1/2" aluminum round that I bent as well, though that would do well to have proper dies made for it, same with the 1/4" pipe. The other pieces in the pic are 1/4 drill rod and a 3/8" carriage bolt.
It can hold up to about a 5" die, should I ever find the stock to make larger ones, and 5/8" is the max width of the part to be bent. Right now, 1 1/2" is my biggest die.
Thanks for looking,
James