You guys might ask , what does this have to do w/ machining ? Well I have never had the machinery , lathe and milling machine , when I did a project like this in the past . I made more brackets , spacers , adapters , bushings , and etc. than I would have imagined . It sure was nice to have the tools do do this . The engine is 6.5 hp electric start Honda clone , built loosely from a set of plans off the net . The thing runs like crazy fast , will pull the front wheels and do 40 mph . Wheelie bars were thought about but why tempt fate . NOT W/ this ole man on it , got to the age that it hurts to much to crash and burn .
the 1st pic is the initial assem. of the bsr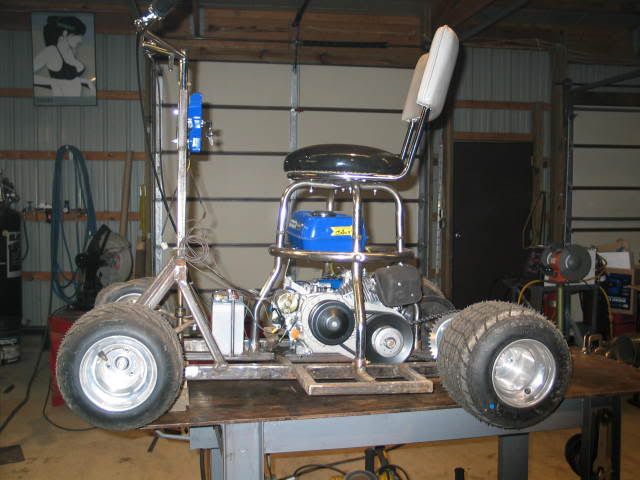 primed / self etching primer and test fit some diamond plate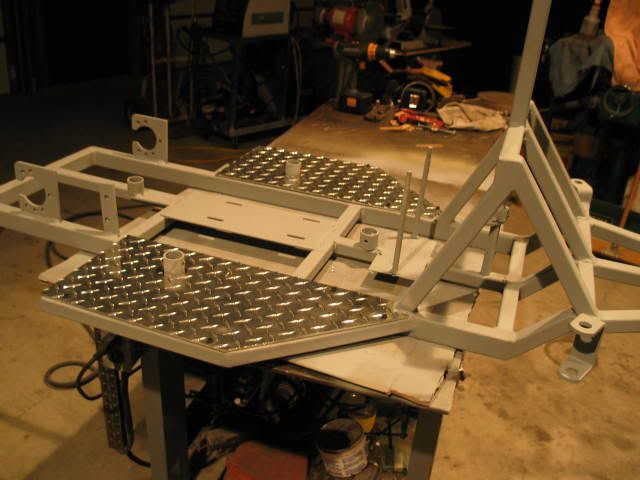 SIL shot 3 coats color and then clear coat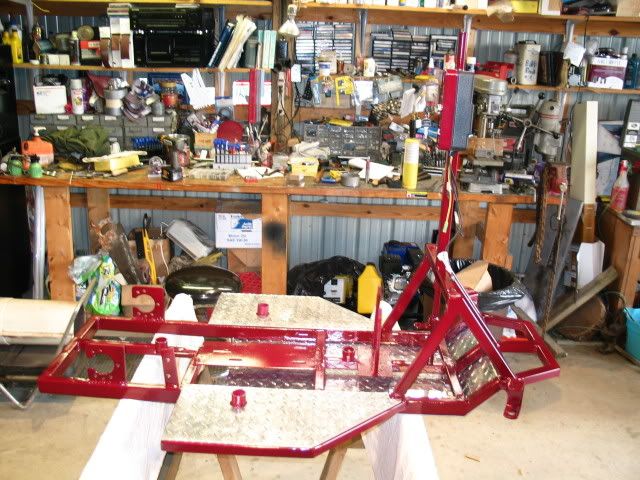 got it back together !!
some more shots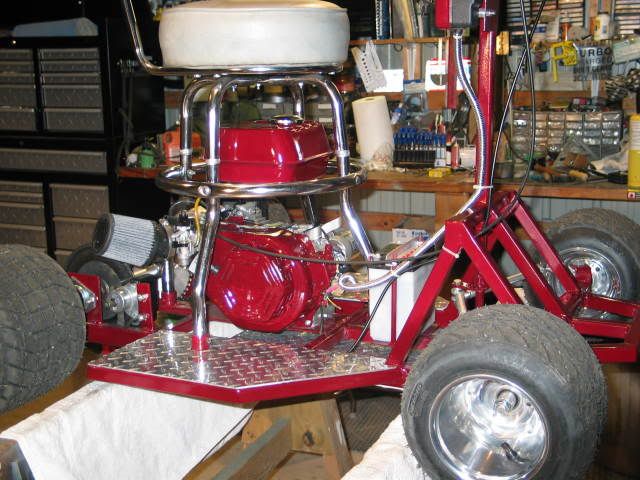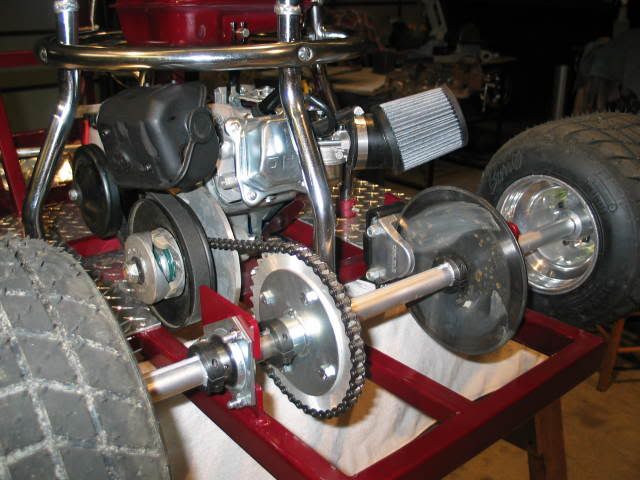 A Fun toy to make from scratch .It matches my show truck .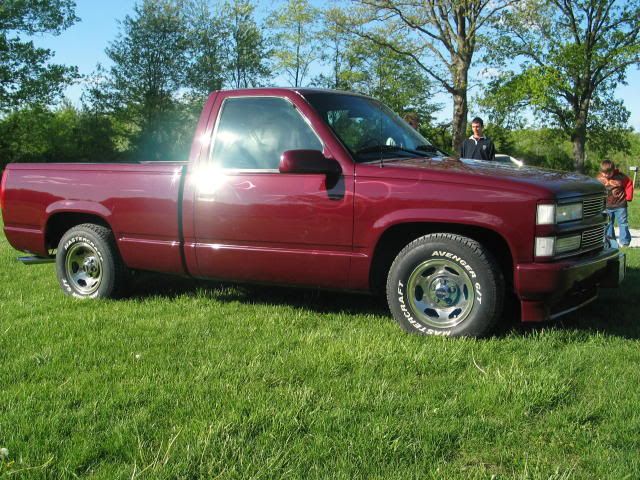 Hope you enjoy the pics .