I am guessing on the age. I am 36, and I know this was my Grandfathers. It was used by him as a paint/autobody box, then it was given to my dad, after my grandfather passed. It turned into a junk box, eventually. I took about a hundred pounds of steel out, for the scrap yard, and half a garbage bag full of old crappy tools.
First pic is when I brought it home last night...
top...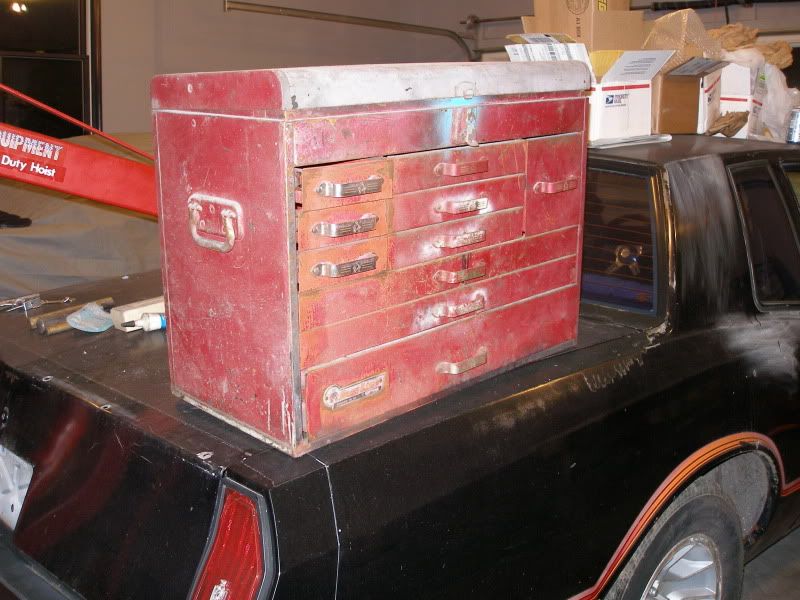 bottom...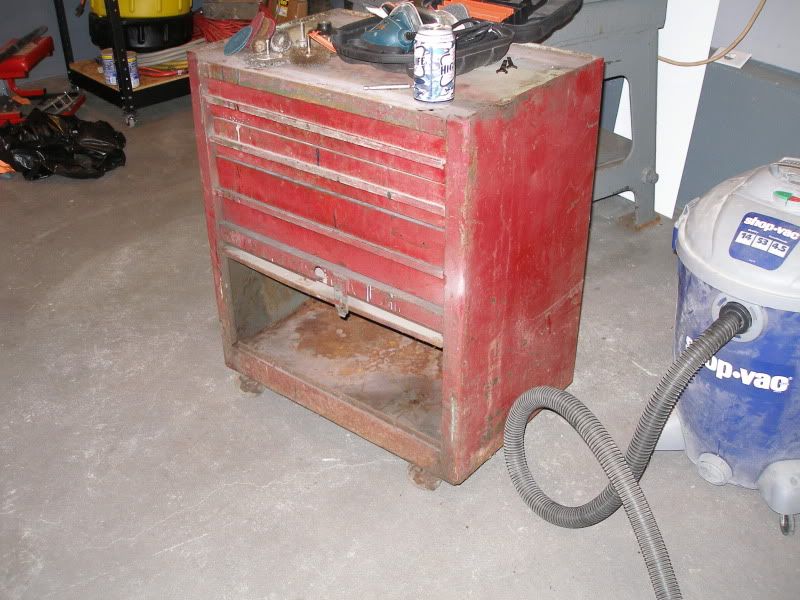 after sanding the top...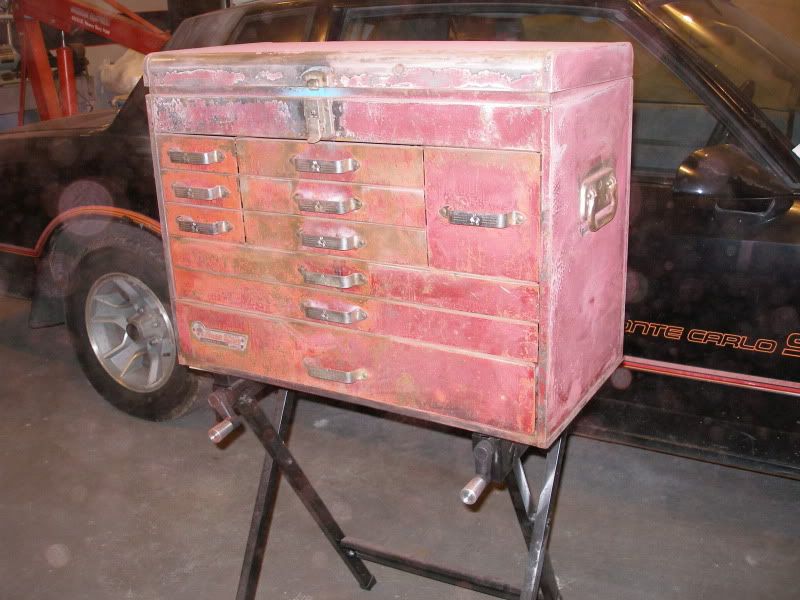 re-painted...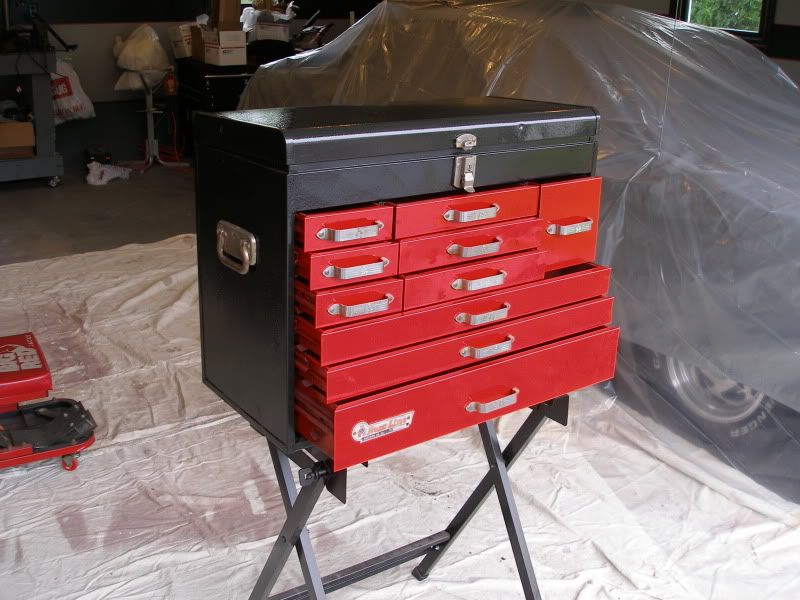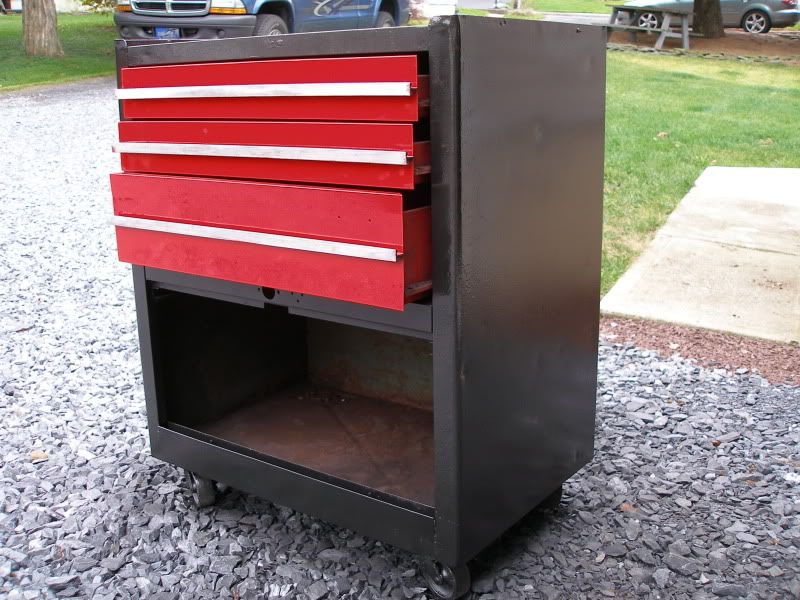 Dont get me wrong, they are not refurbished to new, just repainted. There are still alot of dingers and imperfections, as you can see, on these, but they look alot better. This was a 6 to 7 hour job. I am happy with the time it took to do this. I had time to make a drawbar wrench-hammer today as well.