This is my second flashlight I have built, It started out as a bar of 6061 aluminum, it uses a P7 LED emitter which puts out about 700 to 900 lumens. In comparision the 6V zenon maglite clone puts out about 150 lumens. The battery is a 3.6v 18650 protected cell and the light has 3 brightness levels. On low it should last about 20 hours, Medium about 10 hours and high about 1-1/2 hours. I have posted a picture of the 6 volt rechargable maglite clone zenon flashight next to my P7 for size and brightness comparisons. This light will light up a football field on a dark moonless night and will fit in my pants pocket.
View of light on table.
Another at slightly different angle.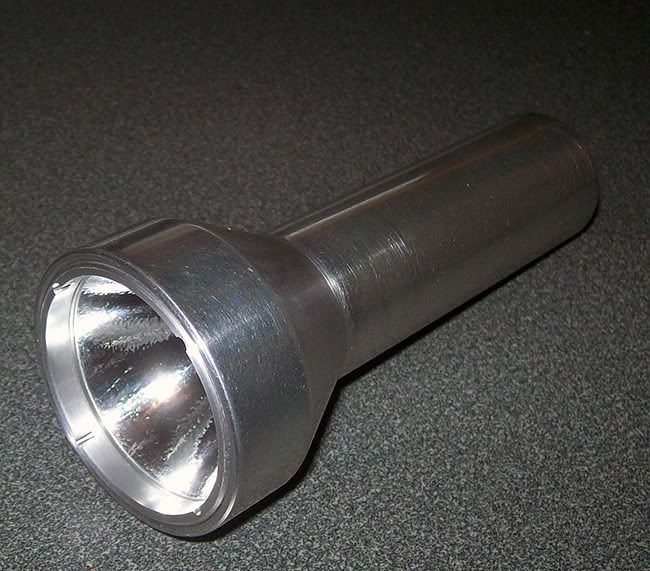 Another slight angle.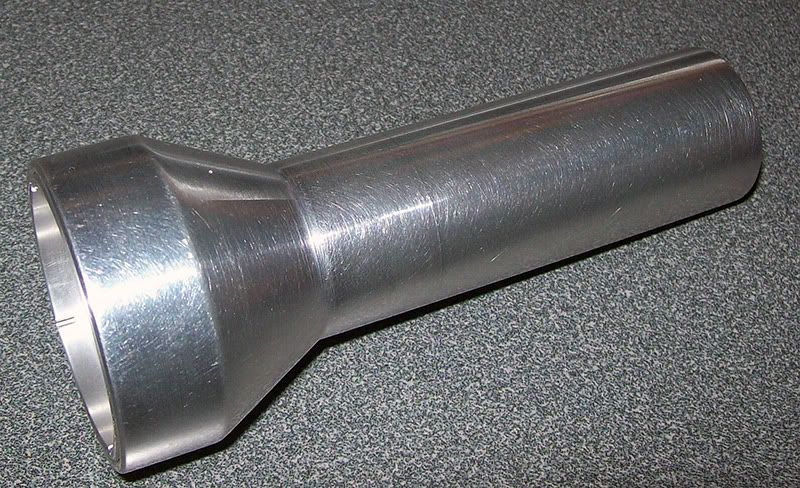 Back of light showing switch.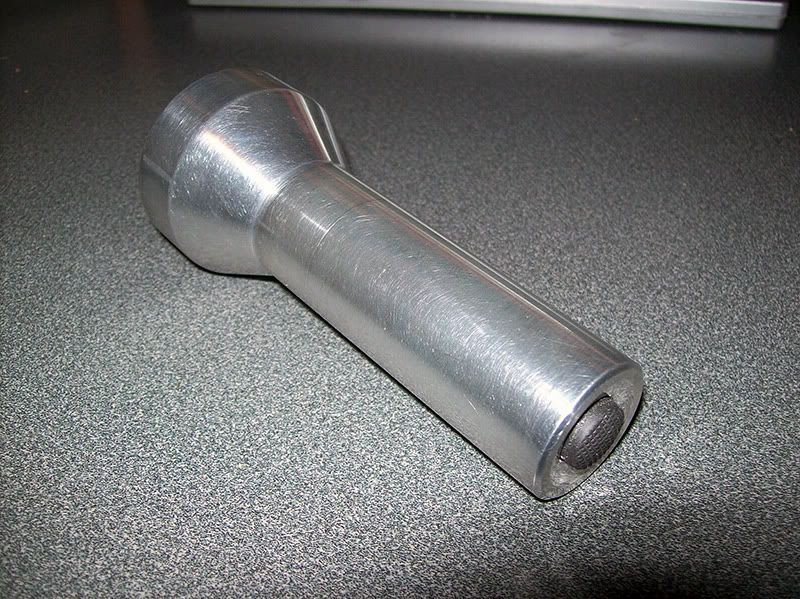 Light taken apart showing all pieces.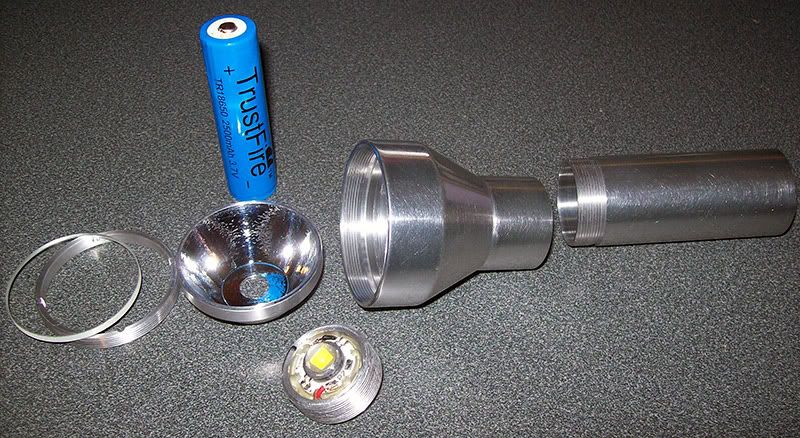 Close up of front.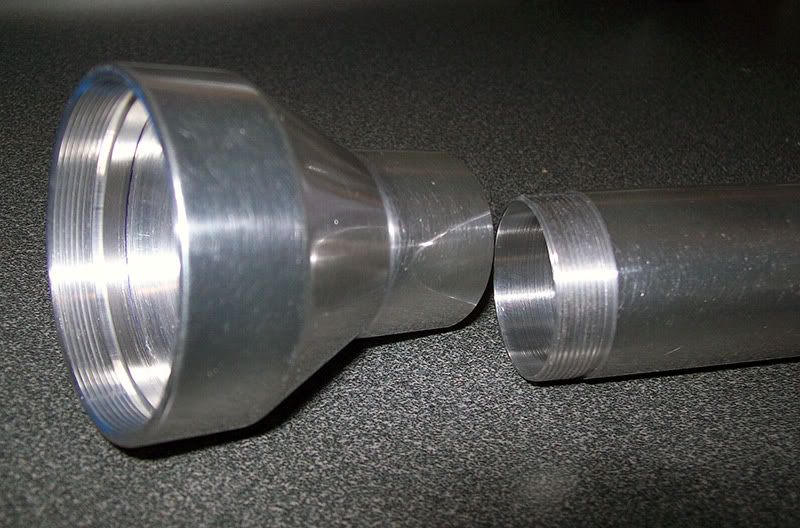 Lens and bezel.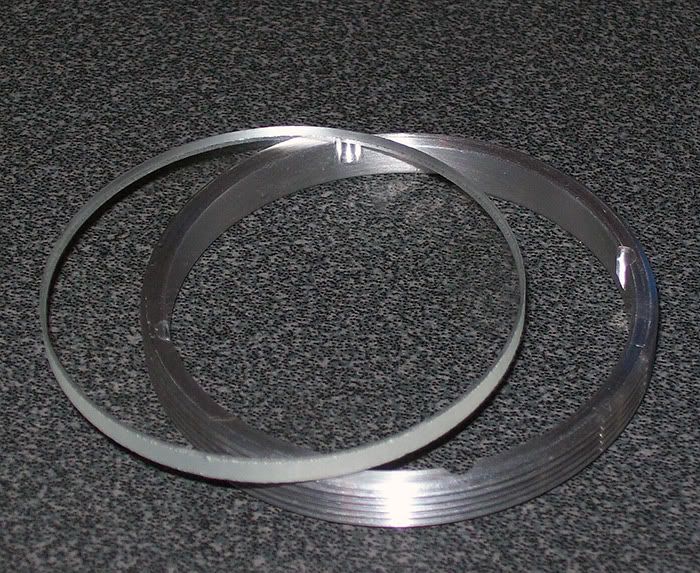 The P7 Emitter glued to the aluminum insert with aluminized epoxy.
My home made P7 on left next to my 6v Zenon rechargable maglite clone.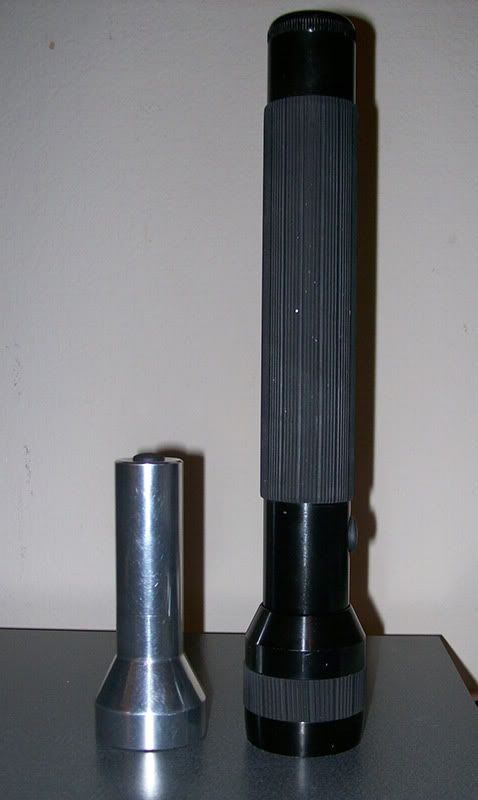 The hotspot on left is the P7 the one on right is the 6V Zenon. It doesn't look like it in picture but the P7 is pure white while the zenon is a yellow tint. Picture does not do this light justice when it comes to showing the true brightness of this light.