Got started on the mic-6 jig plate for the new rotary table the last couple of days in between other things going on . Put the rough plate on the mill and drilled 4 -25/64" holes at 3 1/4 " radius and counter bored w/a 5/8" end mill to clear the shcs .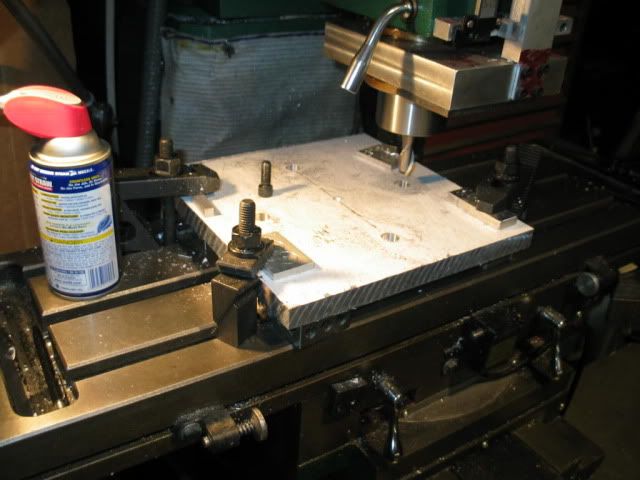 While the plate was on the mill also center drilled it for easier centering on the lathe w/ the tail stock . Got it over to the lathe to mount up and discovered that the face plate , which had never been used , had the the mounting studs all out of wack . After cleaning everything spotless found the locks would not close properly on two of them so had to take it back off and adjust the studs to the proper height . After getting it mounted on the spindle set up a DI and the face ran within a .001 , very surprised that the Chinese Jet was that close . Even rotated it 120º and it still ran with in a couple .001 . Good enough for me . Used the holes to mount the plate after butchering off the corners on the horizontal saw swung vertical . Not pretty , but will work for cleaning up the edge .
Crazy way to get clearance for the cutting tool and the carriage .
Finished out to 10 1/2 " and bored a .825 hole in the middle for a stub to mate to and set in the the 1.180 diam recess in the rotab .
Had some 1.250 Al rod so used that to make the adapter that would go in the plate and center the plate to the rotab so if the jigplate is removed it should go back on and be concentric w / rotabs table .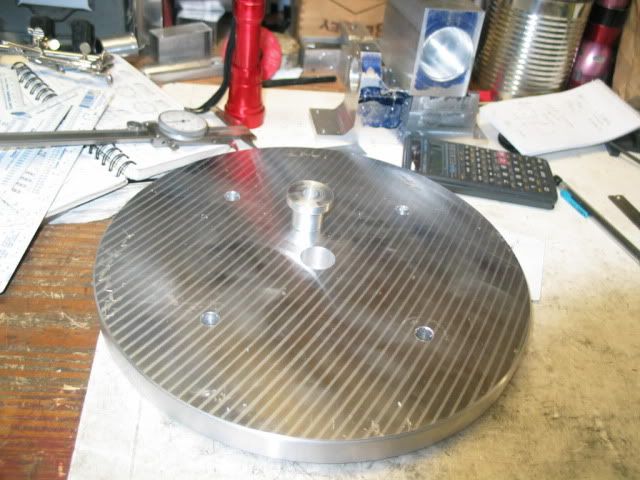 Both of the fits had a loose press fit LOL , so out came the locktite for the piece that went in the jigplate .
All mounted up and checked the run out by cranking the table around and was pleased that it was less than .0015 . Liker they say , A blind hog finds an acorn in the woods every once in a while . I really watched my P's and Q's on doing the measuring and thinking the steps thru on order of ops . One thing that I will do is thread the center hole so one can bolt thru the middle . Got a lot more holes to locate and drill and thread now . Any idea on a pattern ? Will incorporate concentric circles in 1" increments on it .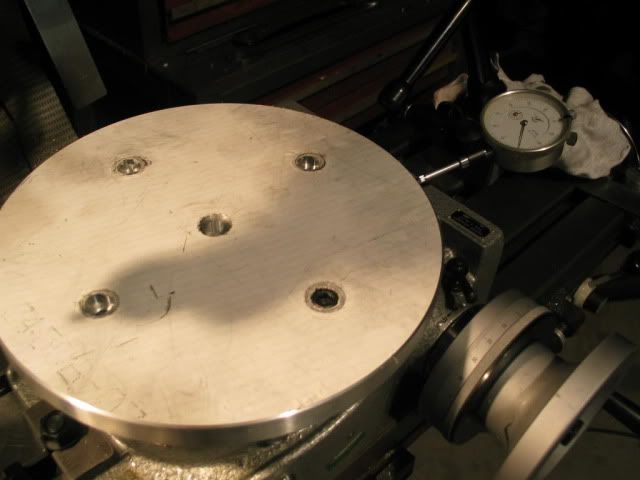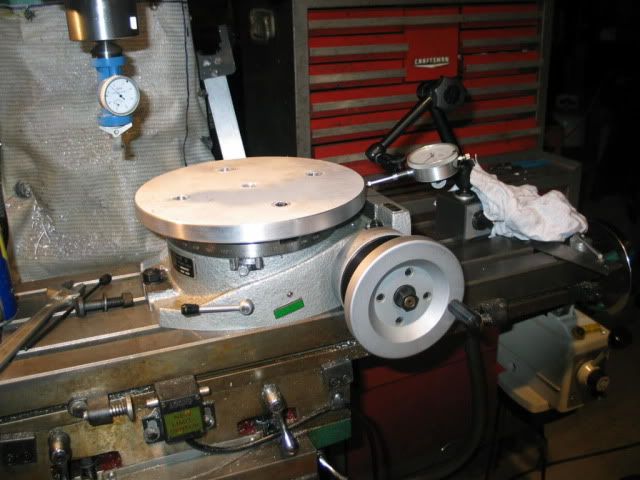 More to come , I hope .