Well, I'm impatient. So, when I got a new phone and couldn't immediately find a docking station for it, I set out to make one. And in the end, I made 2. (The first one became a "prototype".) I found that I need to make a sine plate or get one of those doo-hickeys that lets the vise rotate sideways. But I was able to get the job done. Even anodized them. That was another first. I'm pretty happy with the way they turned out.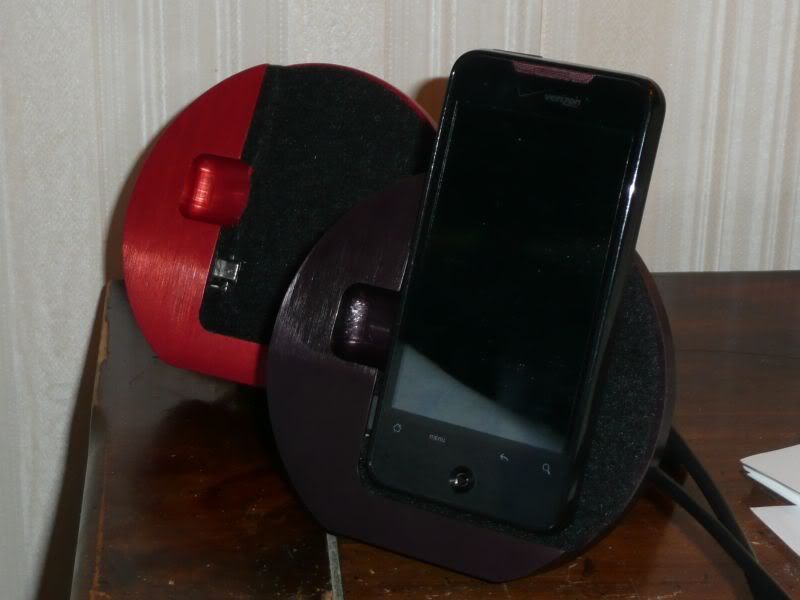 Here is the reason for the second one.
This is the backside, which shows the recess for the cord. You can also see, I've moved one of the screw holes close to the edge, so as to avoid cutting into it again.
Dave