I need to enlarge a hole in aluminum from .250" to .281". Nothing that critical, just an oil passage. Sounds simple, but it's on a large part and the hole is drilled about 45° to the surface. It won't fit on the mill so targeting it with an end mill is not an option.
Idea---use a piloted chucking reamer to get the hole started in line and then finish with a standard chucking reamer, as the hole is only a couple of inches deep.
Set up the reamer in the Spindex and indicate it in. Holding it by the flutes was not my plan, but when I removed the new reamers from the tubes The gripping shank is .250" and the rest of the shank is reduced to about .200".
Set it up on the surface grinder and ground the pilot down to .250", then skewed the spindex a bit for a clearance angle, and tipped up the sine chuck for the lead angle, both angles arbitrary.
Grabbed a wheel that already had a beveled corner and ground the cutting edge.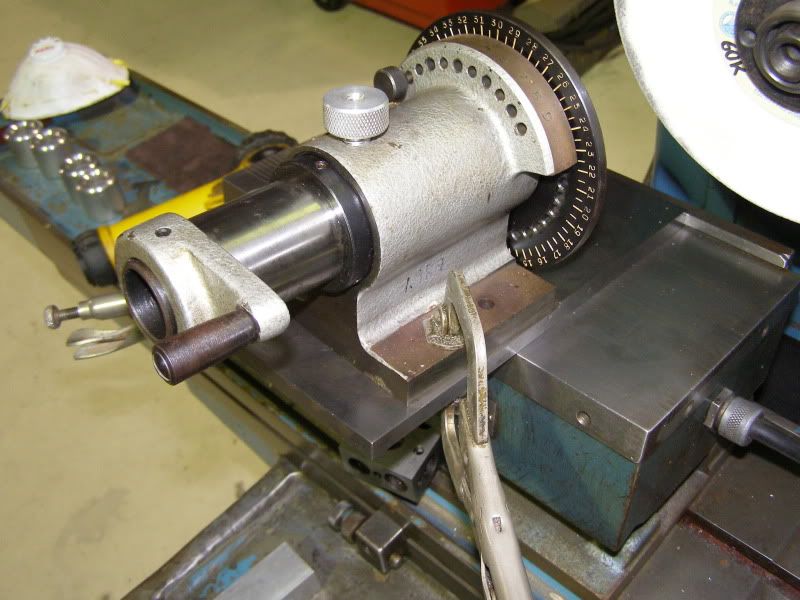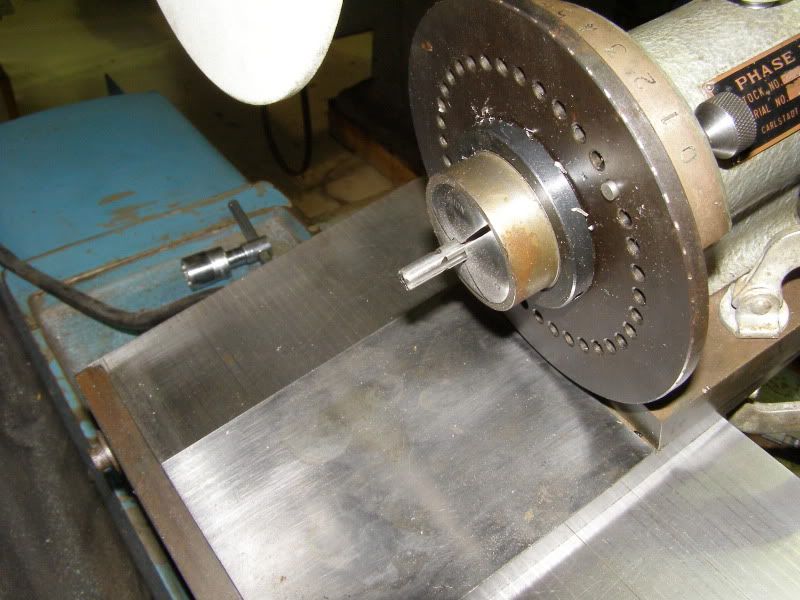 Took it out of the Spindex and over to the lathe for a test run, and it actually cut freely on the first try!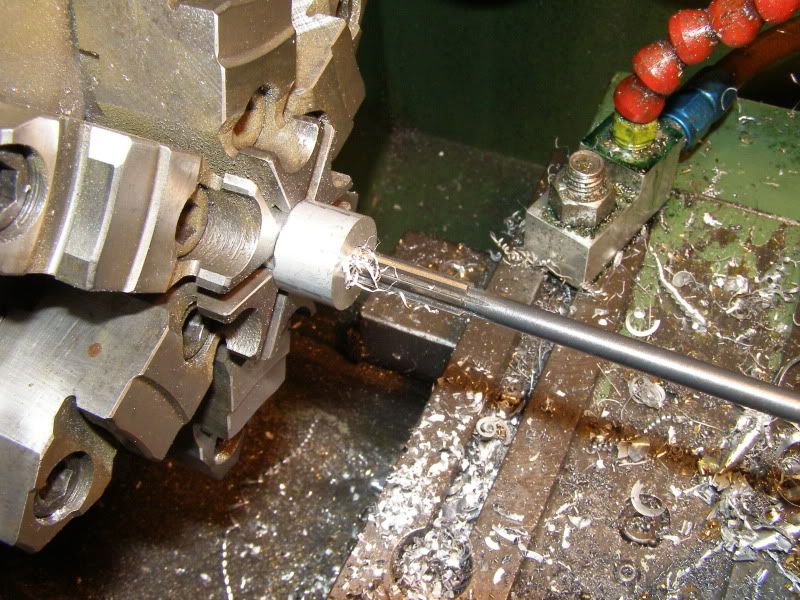 Very quick and un-scientific, as I didn't even bother to dress the wheels, but it worked and will get the job done.
Now I better get my butt home before my wife figures out I snuck off to the shop....