Hallo Guys
I thought you might like these pictures...
This is a working model of Otto's very first Internal Cumbustion Motor. The original, also in working condition, is in a museum in Cologne, Germany. I've seen that one running with my own eyes. The builder of the model is Herbert Stumm.
The original motor runs on towngas (today on Methane), the model here is wunning on acetylene, created on the show in a tiny reactor from carbide.
The piston rod is actually a rack puching a flywheel via a ratchet.
At a time when boilers of steam engines were considered dangerous in densely populated areas, the Otto engine was seen as an alternative for small industries in towns.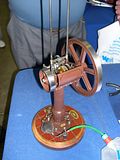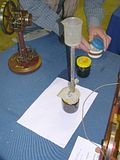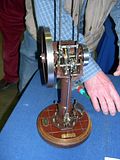 Wankels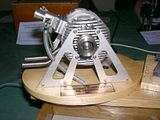 Aero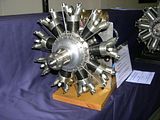 FOUR strokes in ONE rev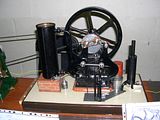 Other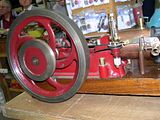 Johannes, Yorkshireman