I am looking for someone to mill spacers for me. These are cut from 1-1/8" or 1-1/4" aluminum bar stock and are 5.5" long x 1" x 1". The hole is 1/4-20 and the slots are 5/16" x 1.3" long. Front and rear curves are 1" and 1/2" diameter, respectively. I would provide a sample for replication.
I am looking for prices on a quantity of 50 -100 pieces. I am in the Orange County, CA area, and would be nice if no shipping was involved (I'll pick up.) I was paying $12 each in quantities of 100, but my vendor is no more.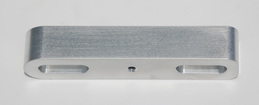 We also do a ribbed version and I have/would provide the tool that cuts the ribs in one pass. We paid an additional $3 for these but only need a few at a time.

And we do a ball milled version, that was an additional $2.

These are all of a "scotchbrite finish.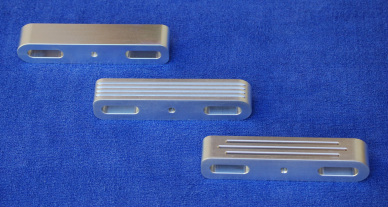 If there is anyone interested in providing these, please respond.
http://headerbracket.com/index.html
Thanks.
Todd