Made this right angle head for spot drilling from the inside diameter of a hard cast iron piece. The cast iron piece is part of an anti-theft device for semi trailers.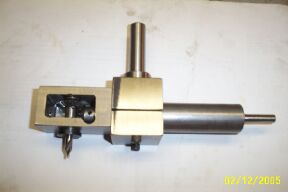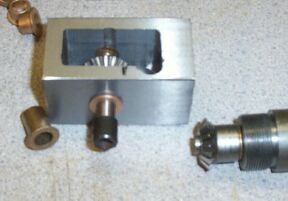 As you can see the drive shaft screws into the gear box with a special 1 1/8 - 20 thread. I made 2 spindles to hold drills. One spindle for 1/4 in shanks and another for 5/16 shanks.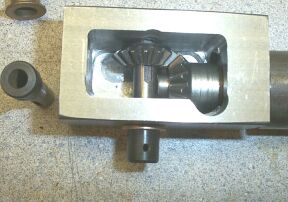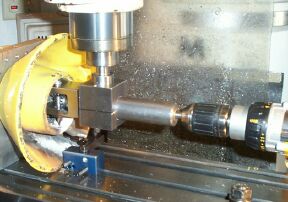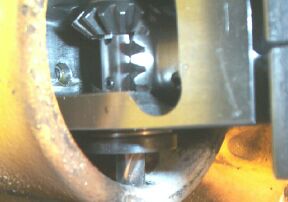 Before doing serious drilling the gearbox will be covered. It worked better than expected.
Jim