Over the years of surfing this and other forums this question has been raised by people trying to decide if a surface grinder can compliment their shops.
I'm rather fond of surface grinding in general. It is my understanding not all machinist feel the same way. Since I have operated Harig surface grinders for a majority of my machinist career it only seemed natural to buy a 6 x 12 for my own shop.
My point is, surface grinders can do other things besides surface grind. I have found with the proper abrasive cut-off wheel, a surface grinder is a time and cost effective cut-off machine.
Below I am using the cut-off wheel to cut parts to length. The material is D-2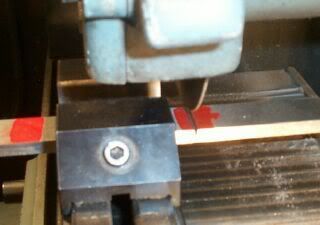 Now to slit the parts to width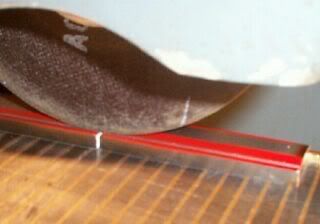 Flip the parts over to cut all the way through.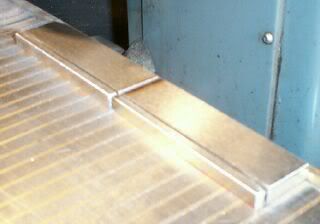 This is the wheel purchased from
J & L Industrial, #ACO-42862H. They are Non-reinforced and only .040" wide, last a very long time and only cost about $3.50 ea. They also cut much cooler than other cut-off wheels. Much cheaper than saw blades or endmills. I have no affiliation with J & L Industrial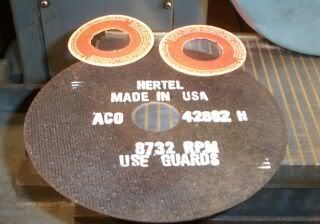 This Hertel wheel is not one of the old rubber bonded wheels that smell so band when used.
In addition, this wheel can also cut notches and steps where the sections can be sliced out of a workpiece as a solid piece of scrap rather being milled into little chips.
While I'm at it, may as well post a pic of my 5C collet, cylindrical grinding attachmet. It is home built knock off of a Harding attachement.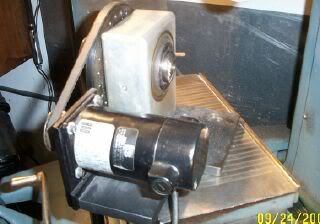 The cylindrical attachment can grind OD's and grind shoulders and ends of shafts.
If you are having a boring, rainy Sunday like I am, here are more of my pics
http://smg.photobucket.com/albums/v30/jglass/?start=0
Hope this is of interest.
Jim